Kitchen Tips for People with an Upper Limb Difference: Cutting and Chopping
by Amber Henson, on Dec 30, 2019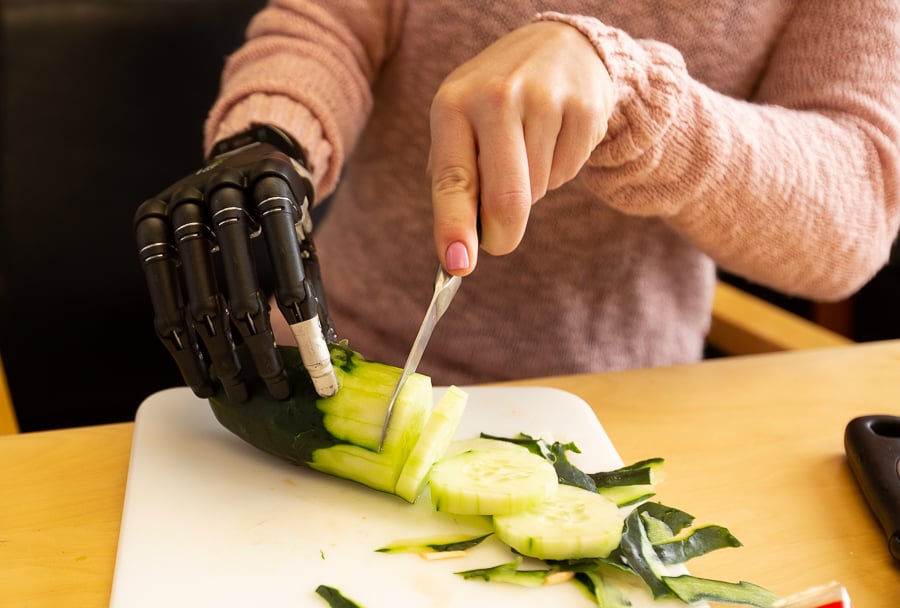 You may have recently had an amputation, or maybe you're just getting used to a new prosthetic device and you want to get back in the kitchen. Whatever the reason you're looking for kitchen tips for upper limb amputees, we have them. For this article, we're going to focus on tools you can use to make cutting and chopping both possible and easier. We also have an article about kitchen set up and organization, eating and baking for people with an upper limb difference.
Please note that none of the below links to products are recommendations — rather just ideas to help get the kitchen modification process started.
Multi-choppers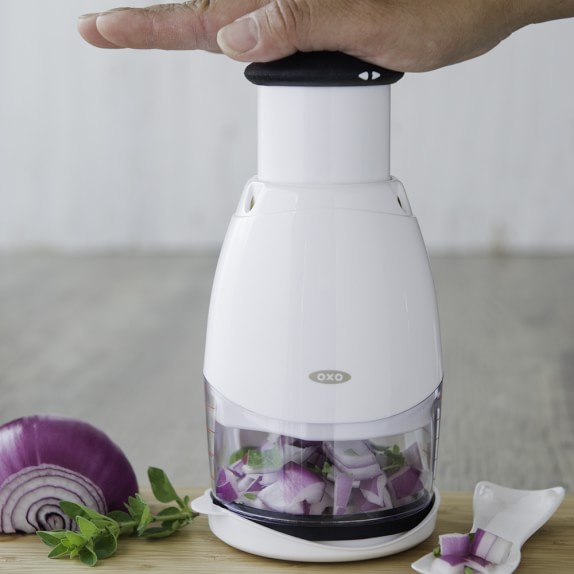 Multi-choppers (Photo from Williams-Sonoma)
These motor-free choppers go by several names: vegetable choppers, onion choppers, slicers. The idea is that you can use one hand to put the food item into the cutting area and then the same hand to push the lever down. You can find a list of vegetable slicers and recommendations here.
There's also electric choppers available. You can find a list of food choppers on The Spruce Eats.
Pizza Cutters as Knives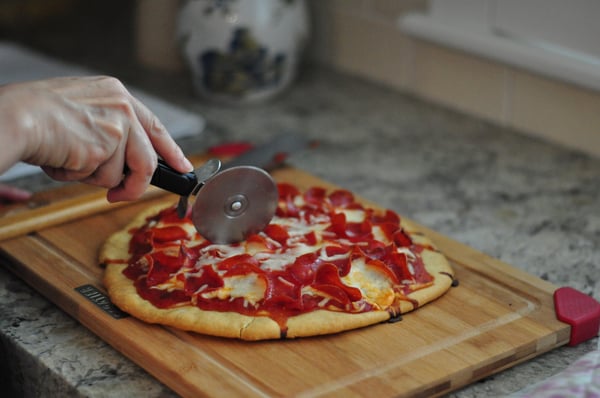 They're not just for pizzas anymore!
If you're working with one hand, it can be difficult or impossible to hold the food while making a slicing motion. A pizza cutter may work for those with one hand, or for those with limited mobility of their other hand. While this may not work for cutting up carrots, it's a good bet for, say, bread or cheese. One of the benefits of this tool is that it's likely already in your home.
Rocker Knives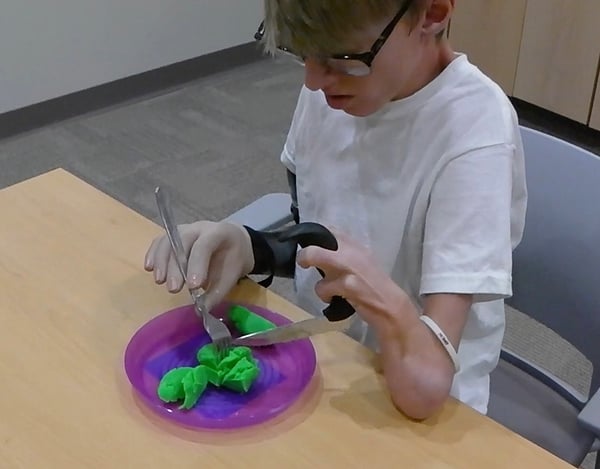 Trevor working with a rocker knife.
You can see in the photo above an example of a rocker knife, and you can watch our patient, Trevor, use one in this video. At Arm Dynamics, we often have patients use these when their sound hand has limited mobility, or for other reasons. Because of the position of the rocker knife's handle, you can have better leverage than with a regular knife. Performance Medical has a large variety of rocker knives, with different types of handles for different needs – including the one shown below, the Maddox Pro Helper Knife. Performance Medical is a great resource for other adaptive tools to assist with activities of daily living. There are other retailers that carry many of these tools, including Amazon.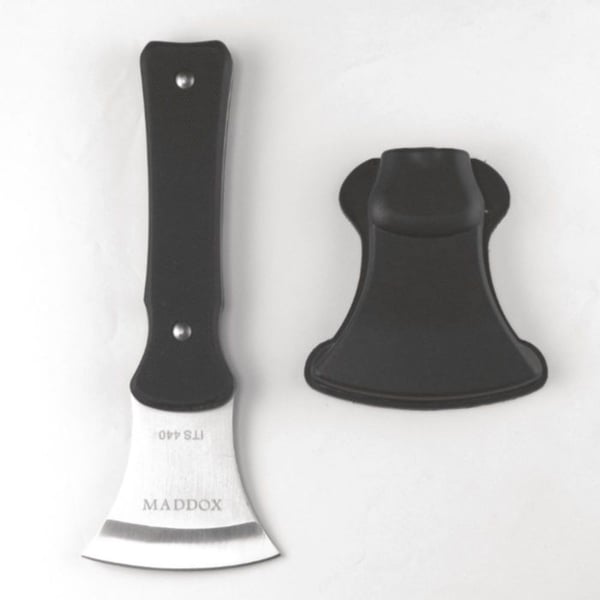 The Maddox Pro Helper Knife
Cutting Boards and Chopping Blocks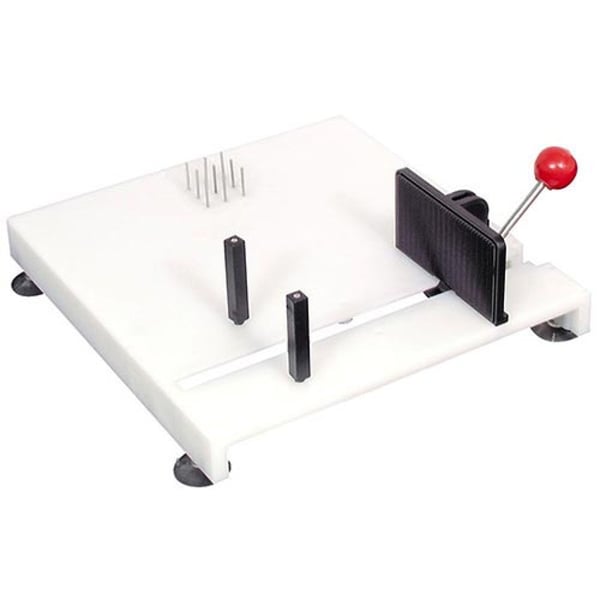 To really keep the food you're preparing in one place, check out one-handed paring boards like this one from Performance Medical or search for "one handing cutting board." They will often have suction cups on the bottom to keep them in place. You can also keep your cutting board from slipping around by purchasing a board that is large and solid. Or, a long-term investment may even be a butcher block, which stays in one place and is cleaned where it is.
Prosthetic Options
For those with a multi-articulating device, no extra adaptive tools may be necessary, as you can see in this video, which features clinical footage from our center in Portland, Oregon.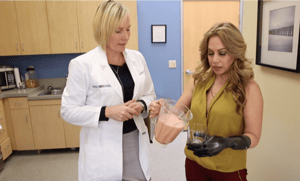 Our Arm Dynamics clinical therapy specialists teach and practice meal preparation with any of our patients who express a desire to continue cooking. That instruction is tailored to each person's needs, presentation and prostheses. If you're looking to get back in the kitchen with the help of a prosthetic device, we'd love to hear from you. And please, tell us in the comments your tips for cutting and chopping with or without a prosthetic device!
For more information, see outside videos, and Arm Dynamics related articles and resources here: