Happy Holidays from our Arm Dynamics Centers: 2022
by Amber Henson, on Dec 20, 2022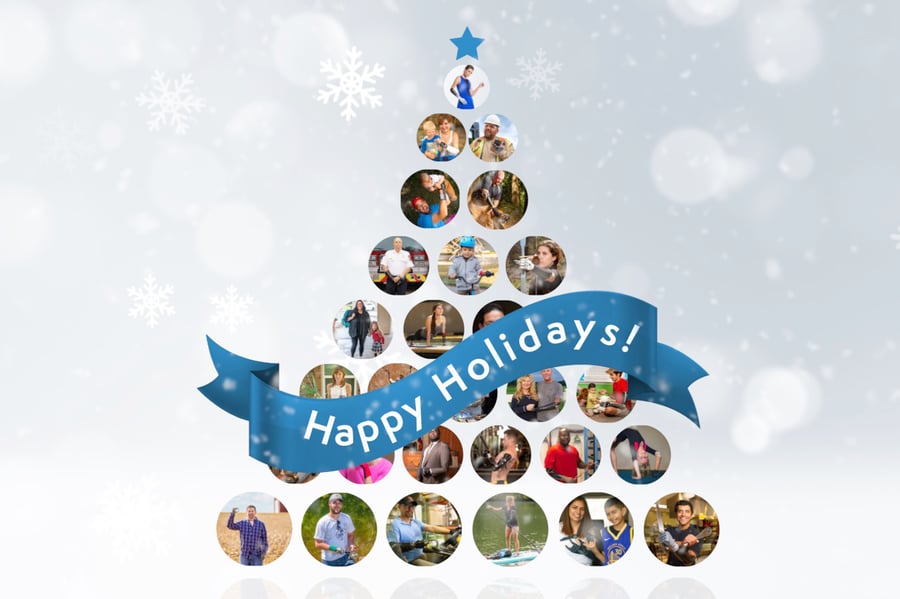 We're getting to the end of the year again and looking forward to reflecting on the past 12 months. We hope it's gone well for you and that next year will be even better.
To cap off the end of the year, our team has put together a fun video to wish everyone happy holidays!
In the rest of this article, we'll link to past blogs that share holiday tips and other ideas to help you roll into next year.
Preparing for the Holidays When You Have a Prosthesis
In this article, we give several decorating tips for indoors and outdoors. Don't forget that hands are one of the main ways people regulate their body temperatures, so it can be crucial to both stay warm and not overheat.
Baking for People with an Upper Limb Difference
Here we talk about various tools and methods that can be helpful when baking with an upper limb difference. Prepping beforehand (also known as mise en place by the French) can make a big difference when baking.
Taking Off with an Upper Limb Prosthesis: What You Need to Know
Flying! As if it's not stressful enough, add in nosy TSA agents and curious onlookers, and it becomes a whole other thing. Our number one tip? Give yourself extra time!
Gift Ideas for People with an Upper Limb Difference
From books to tools to t-shirts, we came up with a list of things that someone with a limb difference might enjoy receiving as a holiday present. Plus, there are some ideas that are free!
Relaxation and Meditation: Helping Mitigate Pain After an Amputation
You might need a few of these tips even if you aren't experiencing much pain – because the holidays are stressful!
Thank you to all our patients and their families, healthcare workers, support staff and everyone we work with. Here's to 2023!