Taking Off With an Upper Limb Prosthesis: What You Need to Know
by Sherri Edge, on Feb 3, 2020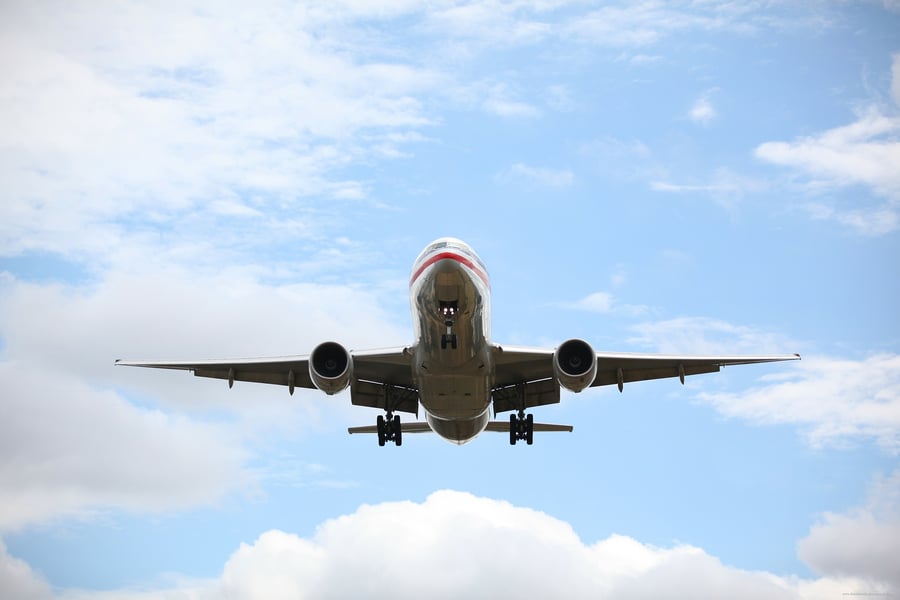 Wearing an upper limb prosthesis requires you to approach everyday tasks in a new way. That same principle applies to air travel. If you're a new prosthesis user and you're planning to fly somewhere, you'll need to do things a little differently when you book your flight, go through airport security screening and board a plane. But with some information and pre-planning, your travel experience can go smoothly.
Be An Early Bird!
In general, one of the simplest ways to reduce travel-related stress is to arrive early at the airport.
Extra time can be like an insurance policy that covers unexpected delays due to traffic, parking or long lines inside the airport. The reality is that when you wear an upper limb prosthesis, especially if you haven't had it that long, it takes a little more time to handle your luggage or carry-on bag, use your wallet and get through airport security. Most airlines recommend being in the airport two hours before the departure time for domestic flights and three hours before international flights.
Jason Koger (pictured below), a bilateral amputee who is a frequent flier, agrees with arriving two hours before the scheduled departure of a flight. The only exception is if he's traveling out of a small, regional airport that's not crowded.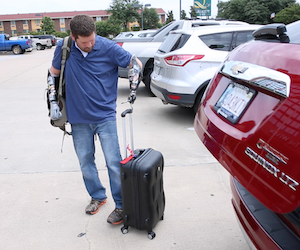 "When I'm catching a plane, the worst thing is to feel rushed or like I'm holding up the line and annoying the people behind me," he said. "I want to have as much time as I need to get organized before I get in line for screening. That means emptying my pockets, taking off my jacket, having my shoes ready to take off, and my ID and boarding pass in my hand."
Although he doesn't typically run into problems during security screening, Jason says that some airports are more concerned about his prostheses and screening takes longer. There have been times when he's been delayed while waiting to be patted down and cleared to leave the screening area.
For Jason and many Arm Dynamics patients, the benefits of wearing a prosthesis during air travel outweigh any little hassles that come up. A prosthesis makes it easier to manage luggage, carry items in both hands, and eat or hold a drink.
Getting a Grip on Security Screening
If you've never gone through airport security screening with a prosthesis, you may be a little nervous about what could happen. Will they make you take off your prosthesis in front of a bunch of people? Dig in to your carry-on and pull out your extra hand and other personal items? Ask a lot of questions?
A great way to find out what to expect is to call the Transportation Security Administration's TSA Cares Helpline and talk with a passenger support specialist. Another option is to visit the TSA's webpage for passengers with disabilities and read the information under 'Prosthesis, Cast, Support Brace, Sling, Support Appliance'.
For now, here are a few key things to be aware of:
You'll need to tell the TSA security officer that you wear a prosthesis.
If you'd prefer a little more privacy, you have the option of going online and preprinting a TSA notification card stating that you wear an upper limb prosthesis, and hand it to the security officer.
The officer will need to see and touch your prosthesis, but they will not ask you to take it off.
You may voluntarily remove your prosthesis prior to screening and submit it for X-ray screening.
Additional screening of your prosthesis may involve an explosive trace sampling procedure which will be described to you in advance by a security officer.
One way to simplify air travel is to apply for TSA PreCheck. The cost is $85 for five years and you won't need to take off your shoes, belt or jacket, or remove electronics or liquids from your carry-on bag.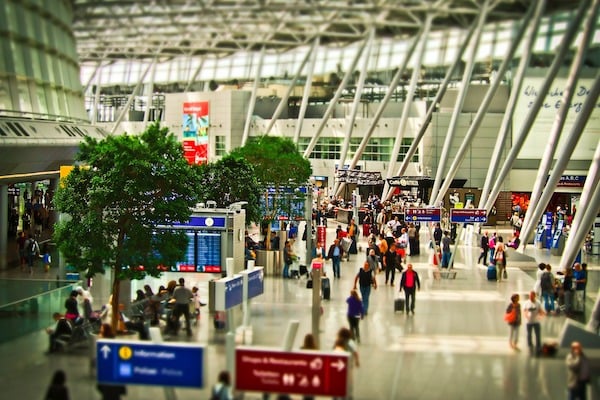 Let Your Airline Make Traveling Easier
The absence of a limb or portion of a limb is considered a physical disability. The Air Carrier Access Act is a law that requires airlines to provide free assistance to passengers with disabilities. This includes help with boarding, seating accommodations, service animals, stowing carry-on items, connecting to other flights and more.
Go to your airline's website to find and read the information for travelers with disabilities. If you think you'll need assistance, you can request it when you book your flight online, or call the airline's toll-free customer service number. The type of assistance and the timeframe for requesting assistance vary from one airline to the next. This new, online guide to air travel with a disability provides the details for 10 U.S.-based airlines.
When you arrive at your departure gate in the terminal, always check in with the gate agent and ask for early boarding. You'll be able to stow your carry-on luggage and get settled into your seat before the plane gets crowded.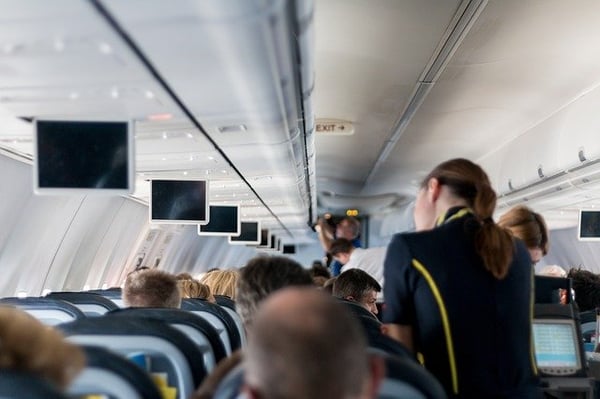 You may be wondering if cabin pressure could have an impact on how your prosthetic socket fits. Occasionally, a person's residual limb may swell inside the socket during the flight due to inactivity and cabin pressure. It's also true that for some people, the even pressure of a well-fitting prosthesis may actually reduce swelling. Just know that if your prosthesis feels uncomfortable, you're free to take it off and place it in your carry-on bag.
Are you flying for the winter holidays? Be sure to read our article, "Preparing for the Holidays When You Have a Prosthesis" for tips on how to handle decorating, baking and more once you get to your destination.
Air travel with an upper limb prosthesis is easier than you might be thinking. If you know what to expect, you can proudly wear your prosthesis to the airport and on your next flight.
Where would you like to fly to? If you've already flown with a prosthesis, please share your air travel tips and stories in the comments below.
For more Arm Dynamics articles, see related resources here: