Using Universal Design in Home Remodeling for People with a Limb Difference
by Amber Henson, on Oct 26, 2021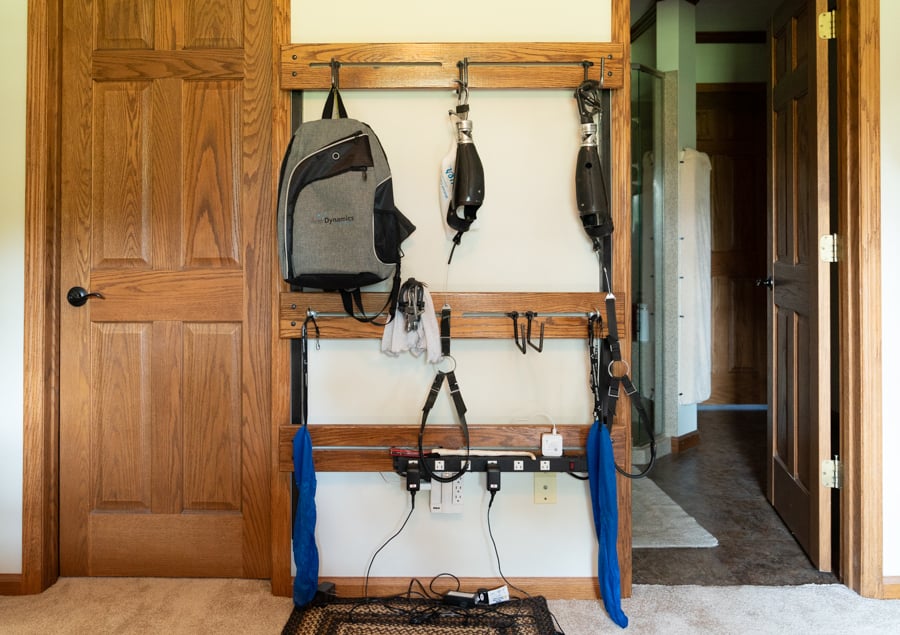 Universal design is "the design and composition of an environment so that it can be accessed, understood and used to the greatest extent possible by all people regardless of their age, size, ability or disability."[1] This type of design process can be helpful for people who have experienced an amputation and would like to make their home easier to use with or without their prosthesis, or for people who have a congenital limb difference and would like their home to better accommodate their difference. Basically, universal design is a way of designing that considers people of varying abilities and makes the space accessible and the task possible — all while simplifying the design. So instead of creating two entrances to a building, where one has stairs and the other is a wheelchair ramp off to the side, the designers create a large ramp where everyone can enter together.
We'll start in the kitchen. Be sure to check out our blog articles that feature cutting and chopping tips and baking tips for people with an upper limb difference. For storage, a simple solution is to keep heavy and more frequently used items within reach, or there are more complex solutions, like Rev-A-Shelf, which has innovative pull-down shelves for those with a limited range of motion above their heads. These shelves store neatly inside cabinets and then can be brought down for easy access to the items inside. If your drawers are handleless or have knobs, consider pull handles — also a good idea for cabinets. Knobs for sinks can replaced by levers — or, if possible, touchless faucets, as we mention below for the bathroom, can make getting water much easier.
Another company to check out is OXO. These kitchen utensils and containers are widely available and come with larger handles, great for people with limited hand dexterity. We talk a little bit more about kitchen containers and the like in our Life Hacks for People with Upper Limb Difference blog article.
Around the house, light switches, door handles and faucet handles are something to think about. For light switches, rocker light switches are easier to operate than toggle switches. We discuss door handles in our Home Improvements to Make After an Upper Limb Amputation blog article. For faucet handles, consider the type seen in the photo below with our patient, Katie Walker.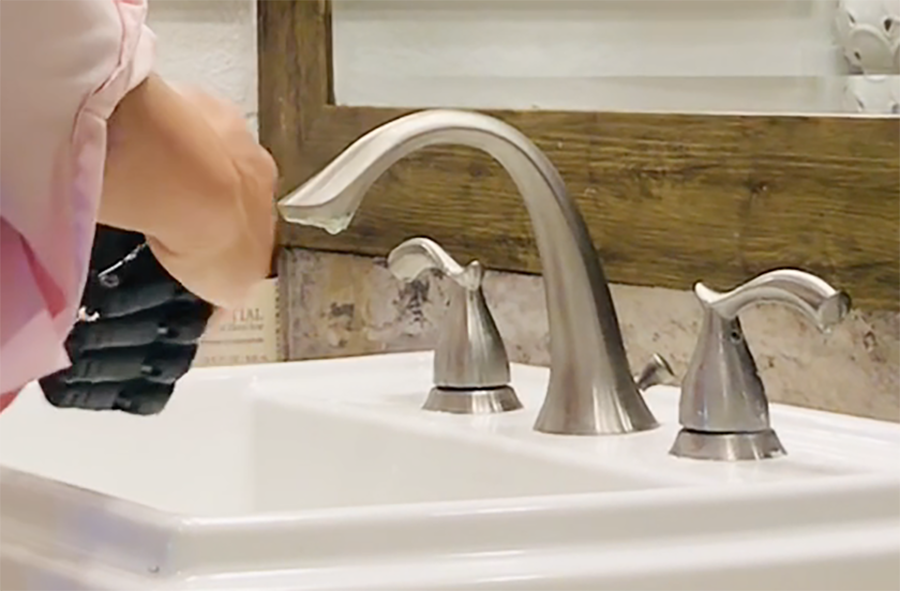 Or, again, just move on from handles and go straight to touchless!
Window treatments are another consideration. Tilt wands (the part used to change the direction of blinds) and the cord may prove difficult to manipulate. Shutters are an easy, low-tech alternative, or there are motorized window treatments.
The main idea with universal design and life hacks and these tips is work simplification. The goal is to make the everyday tasks in your life easier so you don't end up using more energy than necessary. The world is built for people with two hands, so after an amputation, you might find that you have less energy, or as some people call it, less spoons, at the end of each day because you are working harder due to your limb difference.
Our in-house clinical therapy specialists spend time with each of our patients teaching them how to perform their daily home and work tasks with their prosthesis, and also giving them tips about how to get by at the end of the day when it's time to take their device off. Would you like to learn more from our experienced therapists? Please contact us. Or, if you have suggestions on how others can implement universal design in their home, please leave it in the comment section below. Thanks for reading!
Helpful outside links:
Related Arm Dynamics articles: