When Am I Eligible for a New Prosthetic Device?
by Amber Henson, on Dec 7, 2021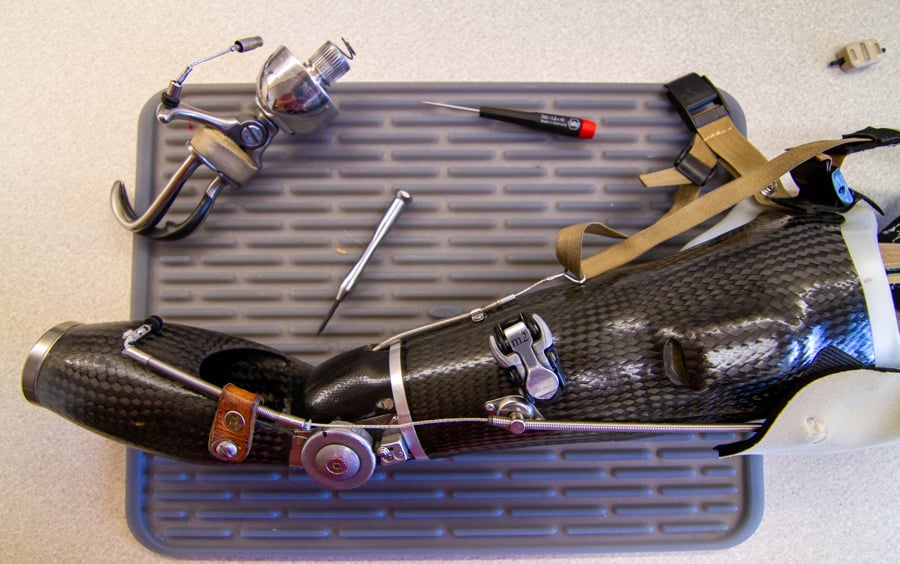 What happens when a prosthetic device gets old and starts to break down? What happens when a person who started with a body-powered device decides that they would also like to have a myoelectric device? What happens when the patient starts a new job or begins a new hobby and finds that their current prosthesis is not cutting it? How can you get what you need?
At Arm Dynamics, we follow-up with all our patients after they receive their final prosthesis. We check on how they are doing and ask about how their device is working for them. If a patient lets us know they're interested in getting a new or secondary device, we can help them investigate their options.
Most people rely on insurance to cover the cost of a prosthesis, and it's important to understand that different policies provide different levels of coverage. While our team at Arm Dynamics can access the general policy for most insurance carriers, individual policies may have caveats or add-ons that apply when you're looking to get a new device. Our Justification, Authorization and Billing Team can advise on the steps you can take to access your specific policy, and then help you review it.
We'll also lead you through the medical necessity side. A new prosthetic device usually means a visit to your doctor so they can give you the correct paperwork regarding medical necessity. Using our years of experience, we can help you organize your thoughts about why you need a new device into a clear statement that you and your doctor can discuss.
Even if an insurance policy has a clause about only covering a replacement device every five or ten years, if there is a reason you need a replacement sooner, our team has experience in obtaining policy exceptions.
All requests for a new or second prosthetic device need to have proof of medical necessity – but don't let that stop you from learning more about how to get what you need. Getting a second device may be challenging, but with us by your side, you don't need to stress about getting lost in all the policies and paperwork. Taking an active role in obtaining a new device maximizes your chances for being approved for one, and we guide our patients through how to do that.
Not currently an Arm Dynamics patient? No problem! If your previous prosthetic care was provided by a different clinic, we can still discuss replacements and secondary devices. If you are interested in learning more, be sure to reach out to our team.
Even if an insurance policy does not cover a replacement or new prosthesis at this time, we can find out when a new device may be in the cards. Without asking, it's impossible to know, right? Let us help you find the answer. Thanks for reading.
For more information, see related Arm Dynamics articles here: