How to Advocate for Yourself When Dealing with Your Insurance Provider
by Amber Henson, on Nov 11, 2019
A basic overview for how to advocate for the prosthetic device you need when speaking with your insurance provider and your doctor's office.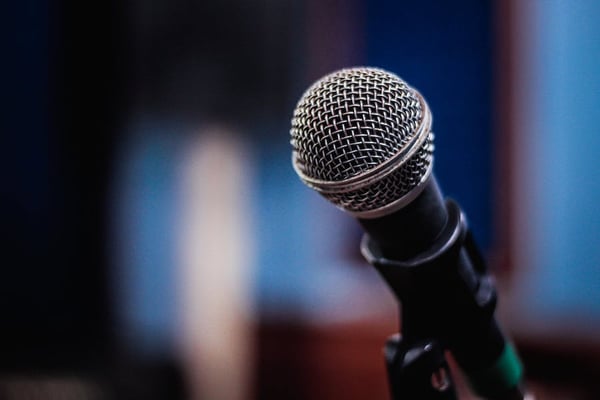 When it's time to get a new prosthesis, most people rely on insurance to cover the majority of the cost of care. There are a few ways you can prepare for this request or to appeal a request that's been rejected. You may find that the best specialist care available (like Arm Dynamics' care) is "out of network," and you need to ask your insurance company to still provide coverage. Additionally, you may need to ask your doctor to write you a prescription for the prosthetic device you want. Keep reading to learn about more ways you can advocate for yourself to make sure that you get the prosthesis you need.
Why It's Worth It
You can ask your doctor or prosthetist for advice when looking to advocate for your needs, but it's really up to you to speak with your insurance company if you want the best results. This is because they care about you more than listening to someone who doesn't pay their salary. When you are the squeaky wheel, they're more likely to listen. Patient engagement is so important — if there's a reason why you feel that seeing an out-of-network provider is key to getting you the prosthetic device you need to live your life, making the case yourself is the way to go. Please keep in mind that the Arm Dynamics insurance authorization team can help guide your self-advocacy efforts and include you on calls with your insurance — we are here to help support you.
Educate Yourself First
In two different ways. One: know your rights. And two: educate yourself about prosthetic devices. The multi-articulating myoelectric hands look really cool, but is that actually what you need? What device would be most useful for your everyday tasks? A prosthetist can walk you through your options during a consultation. Our Arm Dynamics specialists have the most up-to-date knowledge of every upper limb prosthetic device available, and our job is to help our patients determine which device (or devices) are most appropriate given the level of injury and the patient's job and home life. Keep in mind that transitioning from having a hand, to no hand, to a multi-articulating hand can be overwhelming. Again, a prosthetist will recommend what they think will work best once you tell them all about your home and work needs, along with your hobbies. You may need to be willing to compromise — but at the same time, keep in mind that some states only require insurance companies to cover one prosthesis per lifetime — meaning you and your prosthetist need to think ahead.

Partner Up
Documentation will be key when it comes to getting a prosthetic device authorized by your insurer. If you have found a prosthetist you would like to work with, put them in touch with your doctor so your prosthetist can discuss your case and receive your doctor's documentation of your condition and treatment thus far. Arm Dynamics' prosthetists and clinical therapy specialists are often able to accompany you on a doctor's visit — if your doctor in the general vicinity of our center – or we can schedule a video chat. Our dedicated justification and authorization team has more than 30 years of experience guiding patients through the process of obtaining the documents and information the insurer will need to authorize your prosthesis, as well as helping patients be their own best advocate. We want you to be involved, so please ask us if you can join us during our calls with the insurance provider. Telling the insurer, in your own words, how the prosthesis recommended for you will help you reach your goals and move your life forward, is one of the most effective ways to reach an insurer and grab their attention.
Take Pride
To quote Ellen Seidman from the popular blog "Love That Max," about her son with cerebral palsy for whom she often has to advocate, "Becoming a self-advocate means taking pride in who you are." This can be difficult for someone who has gone through a traumatic life change, like a recent amputation. And those with a congenital limb difference may not be proud of their difference. There are ways to find support – each of our centers screen all new patients with a tool we call the Wellness Inventory, which addresses the physical, psychological, social and occupational concerns of people with upper limb loss or congenital limb difference. We also provide peer support, by connecting new patients with existing ones who have gone through similar situations. In addition, the Amputee Coalition provides both online and in-person support groups so that you can get to a good place mentally with your amputation.
Prepare
Before you get on the phone with your insurance company, prepare what you want them to know. You might well be talking to someone who barely knows what a prosthetic device is, or why someone would want one. When you speak with a representative from your insurance company, the goal is to make them empathize with you. Spend some time keeping track of all the things that you do during the day — and then make a list of everything that would be easier with a prosthesis, and a list of things you'd like to do but find that you currently cannot. Be clear that your goal isn't to get something you don't need, you just want to live like everyone else. Sure, there are shoes that close with Velcro, but you shouldn't have to wear those types of shoes if you'd much rather wear shoes that lace up. To wear those lace up shoes, you may need a specific prosthetic device – and you need to communicate that need and the solution to both your doctor and your insurance company.
If at First You Don't Succeed, Try Again
Sometimes, no matter how hard you try, insurance will deny your initial request for prosthetic rehabilitation. If this happens to you, start with letting your unconscious brain work on it. Reread the materials, reread the denial. Explain the denial to someone who isn't intimately involved — doing that might give you a brainwave, or the person you're explaining it to might have an idea you hadn't thought of. Don't take no for an answer, but don't focus too much on the rejection. That will just squash your creativity. Then get started on the appeals process.
The Amputee Coalition has a 98-page magazine titled "Insurance Coverage and Reimbursement - How to Be Your Own Advocate" that you may find very helpful. We wish you the best in your endeavor, and don't hesitate to reach out to us with any questions that you may have. We are here to help. We ask that you please share your story about successfully advocating for yourself in the comments below! You never know how your ideas might help someone else with their own advocacy!
You can find more related resources here: