How to Know Which Prosthesis is Right for You
by Amber Henson, on Nov 23, 2020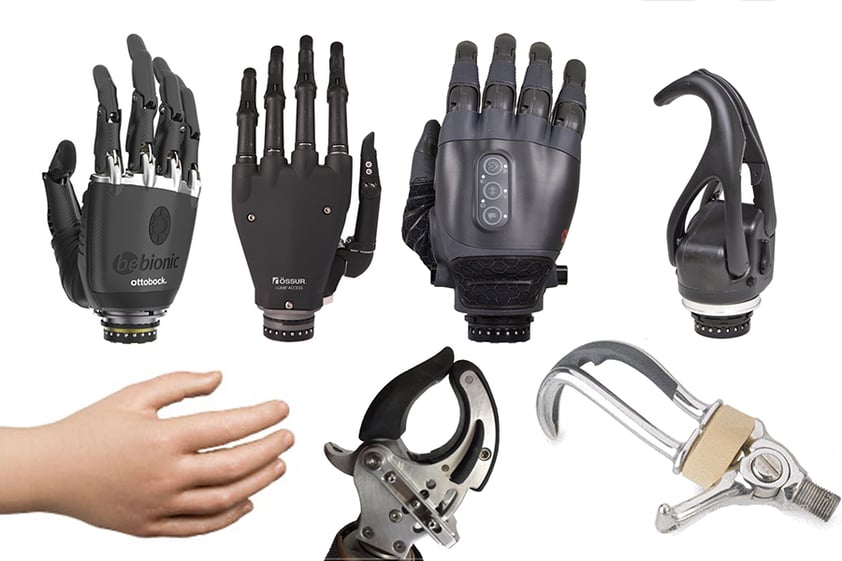 Many of our patients come into our centers with their mind made up about what kind of prosthesis is the best one for them. We absolutely want people to do their research ahead of time and have an idea of what they want. We also want to make sure people are still flexible with their thinking of the type of prosthetic device they will get.
One of our patients, Shane, knew what he wanted, but after his first consultation with us, he wound up changing his mind. "Originally, I was convinced that I needed a Naked Prosthetic device for my ring finger. And I thought for sure, I don't want anything else, that's my only option. And my prosthetist discussed it with me. They discussed the pros, the cons, and I actually went a completely different route than that." Shane learned that there were other options out there, and it turned out that a Point Designs digit was better for him. You can watch Shane's full explanation of how he changed his mind in the video at the bottom of this article.
It's important to keep an open mind for two basic reasons: a) we will recommend a prosthetic device for you based on your goals and our experience (we base that recommendation on what we have seen work best for other patients with similar goals and lifestyles to yours) and b) the limitations your insurance coverage. Your opinion is important to the process and we will recommend the best device for your needs and support our recommendation to your insurer or payor source.
We have had patients come in and say that they'd really like a multi-articulating myoelectric hand. After interviewing them about what they do for a living and their hobbies, we may recommend an electric terminal device (ETD) because it is a tougher prosthesis that can stand up to that patient's lifestyle. You can learn more about different terminal devices and what they do best in our Terminal Device Overview article.
So, how do you know which prosthesis is right for you? You can start to know the answer to that by doing your research. Make a consultation appointment with us. Show up prepared to discuss the following:
What is your ideal device? Passive, cosmetic, body-powered, or myoelectric? What is it about that device that you like best? What do you think that device will provide you with that other devices wouldn't?
What do you do for a living? What are your hobbies? What are your goals?
Alternatives devices that you would consider in the event your ideal device is not something your insurance will authorize.
There's no need to have those answers ready when you contact us and ask for a consultation, but your complimentary consultation will go more smoothly if you have thought over those questions.
For those of you who have worn a prosthesis for years, what was your experience choosing your device like? Leave a comment below. And be sure to check out Shane in his video talking about his choice.
For more Arm Dynamics articles, see related resources here: