Introduction to Body-Powered Prostheses
by Pat Prigge, CP, LP, FAAOP(D), on Jan 11, 2021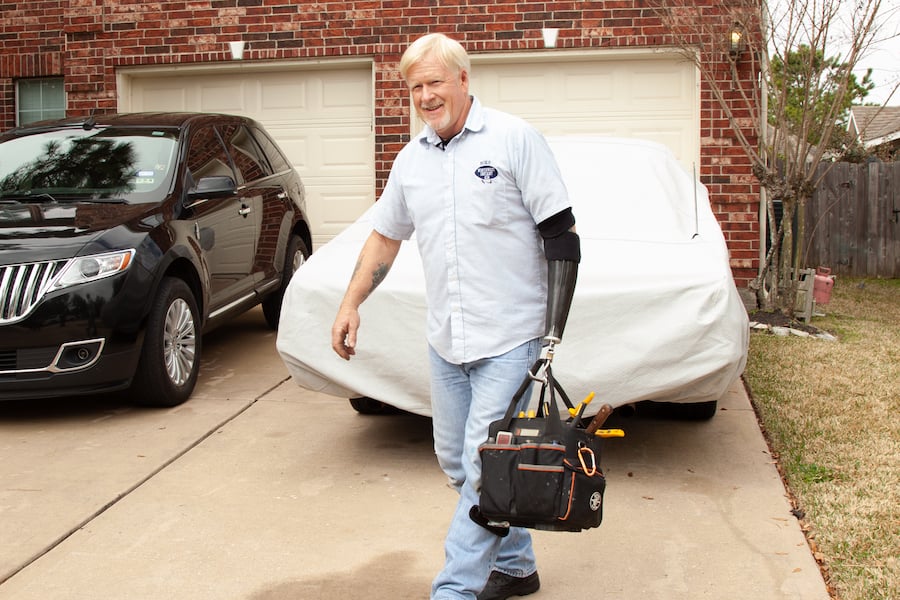 Body-powered prostheses are useful tools that can restore the ability to pick up and grasp objects and assist the user's sound hand. People who are engaged in manual labor and heavy-duty activities at their work or around their home may favor the durability and function of body-powered prostheses because they can withstand rugged environments where exposure to dirt, moisture and potentially heavy loads and vibration are common. Think about activities like building a fence or running a garden tiller.
Body-powered prostheses that are terminal devices (as opposed to partial hand options — keep reading for more on those) are operated typically by a harness and cable. Movements of the upper arm, shoulder and chest are captured by the harness and transferred to the cable system and used to open and close the hook or hand, similar to how a bicycle handbrake system works. As users grow accustomed to the feeling of varying tension on the cable, they may experience an improved sense of the position of the limb and the degree of opening on the terminal device. You can see our patient Gerry Kinney open and close his body-powered hook in the gif below: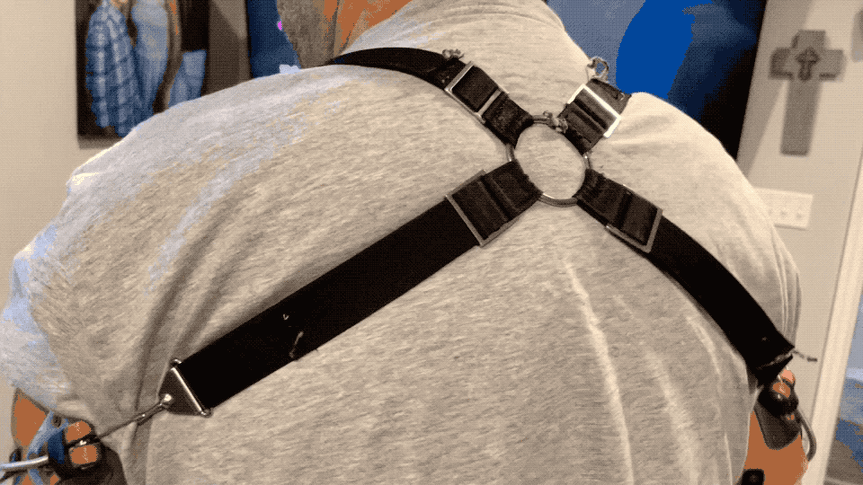 For the partial hand there are body powered options as well. Some of the options from Naked Prosthetics are also considered body-powered devices. You can learn more about Naked Prosthetics in our article about choices for people with partial hand and finger loss and watch how they work in the gif below.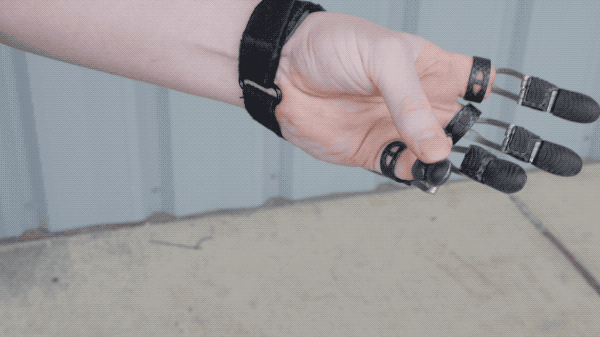 Body-powered hooks can be made of 3D printed plastic, aluminum, steel, or titanium and can be rubber lined for better gripping. There are two types of hooks; voluntary opening and voluntary closing. The grip force of a voluntary opening hook is determined by rubber band tension around the hook which holds the hook closed. Voluntary closing pinch force is controlled by how much force the user pulls on the cable. Watch Jason Koger, one of our patient superstars, explain why he likes his body-powered devices in the video below.
The components of a body-powered prosthesis for limb difference levels above partial hand include:
A custom silicone interface can improve user comfort and is available in a wide range of colors. These types of comfortable sockets and a well-fit prosthesis can increase wear time for many individuals.
Would you find a body-powered prosthesis helpful for your everyday work or home life? You can learn more about available options during a complimentary consultation that we offer all potential patients. Contact us to ask for a consultation. If you have a body-powered device, or familiarity with a body-powered device, please be sure to share your experience with your peers in the comment area below.
For more information, see related articles here: