Your Guide to Care with an Out-Of-Network Prosthetic Team
by Amber Henson, on Jun 2, 2020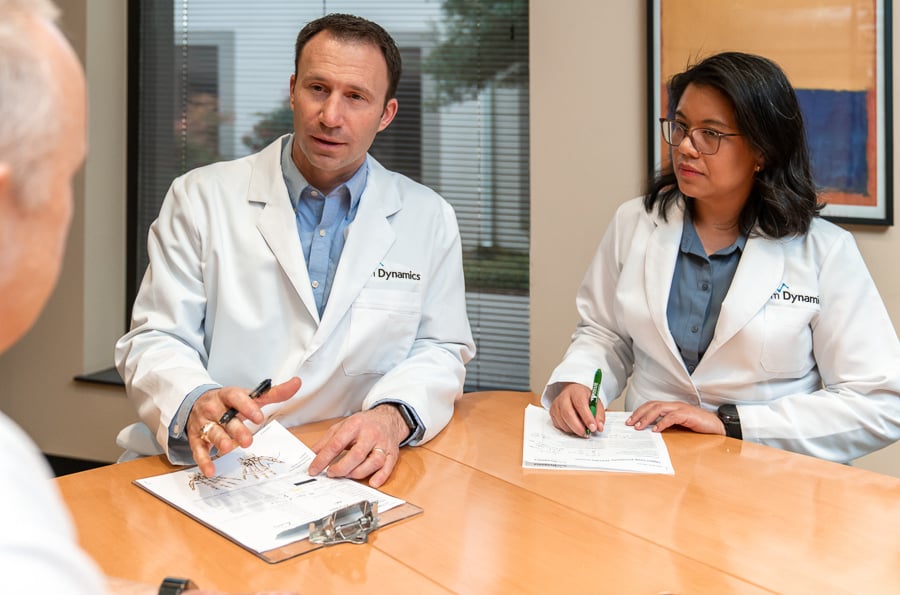 Did you know that it is possible to get an insurance company to pay part of the cost for you to receive care from an out-of-network prosthetist? Our Arm Dynamics clinical teams often care for patients who have chosen us instead of the in-network prosthetic device provider that their insurance company recommended. While it is possible, it may not be easy, and you must be involved in making it happen. It may be a difficult road, but the reward is holistic care from our prosthetists and therapists, and the most comfortable fit for a device that you'll be using every day.
If you would like us to provide your prosthetic care, but you know that we are outside of your insurance company's network, we recommend that you have a complimentary evaluation with us, either in-person or via video chat. During that meeting, we can guide you through your available options and discuss your goals. We also recommend that you ask us these evaluation questions. In addition, we can discuss what the next steps will be for you to advocate for us to become your prosthetic care provider.
If you are not already in contact with us, please use our Contact Us form and let us know you would like an evaluation.
After your evaluation, as we move forward with the authorization process, we recommend that you call your insurance company and let them know you would like to work with us. They may (or may not) say that you need to first check out the in-network provider. During your phone call or meeting with the in-network prosthetic device provider, ask them the same evaluation questions you asked us. Take notes. If the answers from that provider are unsatisfactory to you, let your insurance company know. They should tell you next steps. Please keep us updated, as well.
These steps may also work when dealing with a worker's compensation case. You can learn more about navigating a worker's compensation case in our article, "When An Amputation is the Result of a Workplace Accident: Introduction to Workers' Compensation."
We can begin submitting an authorization to your insurance company as soon as we've finished an evaluation with you and received a statement of medical necessity signed by your doctor. We are here to answer any questions you may have and provide you with support, help and guidance. If that initial authorization is denied, we have extensive experience and success with the appeals process.
Your relationship with your insurer is a crucial one, and we can help to get the prosthetic care you need authorized, but we cannot do it alone. We highly recommend that we work together, and that you advocate for yourself from the start. In our experience, we have found that individuals who have been successful almost always are active participants of the approval process. That advocacy may look like making phone calls, writing letters and educating yourself on your rights, all actions that our authorization team can guide you through. You may have to go through an appeals process, which our authorization team can also help with.
The authorization process may take time, and it may often be frustrating, but we will support you throughout the process. If obtaining care from the most experienced upper limb prosthetic care provider in the world is your goal, it will be worth every step of the journey. But even once you have that authorization from your insurance provider, don't stop advocating for yourself! During the fitting process, your consistent feedback to your prosthetic clinical team is crucial to getting the best fit and function.
For more Arm Dynamics articles, see related resources here: