How to Stay Comfortable When Wearing an Upper Limb Prosthesis
by Amber Henson, on Jul 5, 2022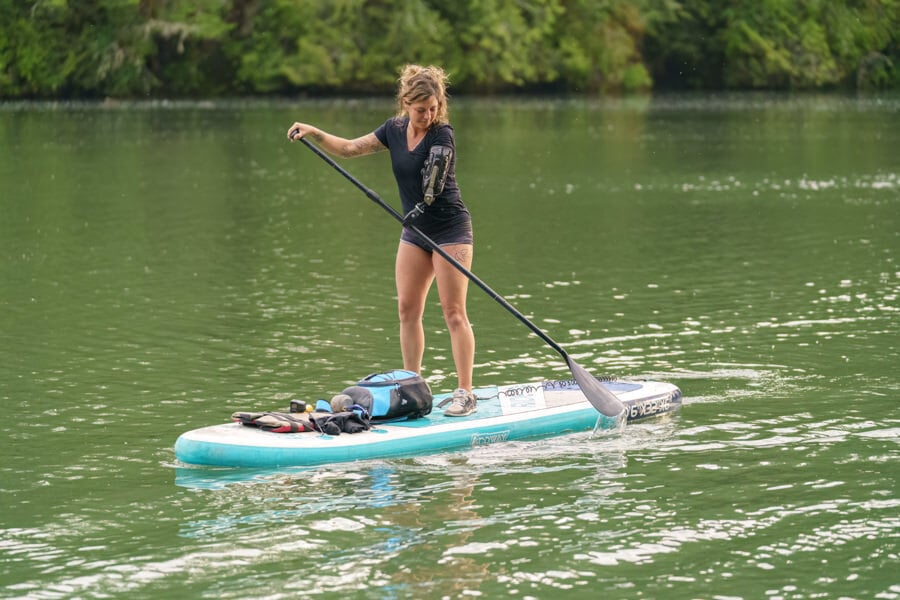 We're now officially in the summer months of the year here in the United States and it is getting hot. Some of us are experiencing a sticky heat; for others, a dry heat. No matter what the weather is or how you plan to spend your day, you should always be able to don your prosthesis, knowing it's going to be comfortable and give you the support you need to get through your tasks.
The best way to stay comfortable when wearing an upper limb prosthesis? A silicone socket. Silicone mimics the properties of human skin. There's no friction or discomfort. Thermoplastic, while excellent for test sockets and for individuals who need more rigidity around their residual limb, is still plastic, and the heat build-up inside the socket causes our skin to sweat. But because silicone is soft and flexible, it feels cooler than a thermoplastic socket, so our patients experience a feeling of lightness and coolness when wearing their socket. Additionally, since silicone mimics the properties of human skin, there's less of that feeling of something foreign sticking to your residual limb. For more information about the benefits of silicone, read our article How To Increase Wear Time with Silicone Sockets.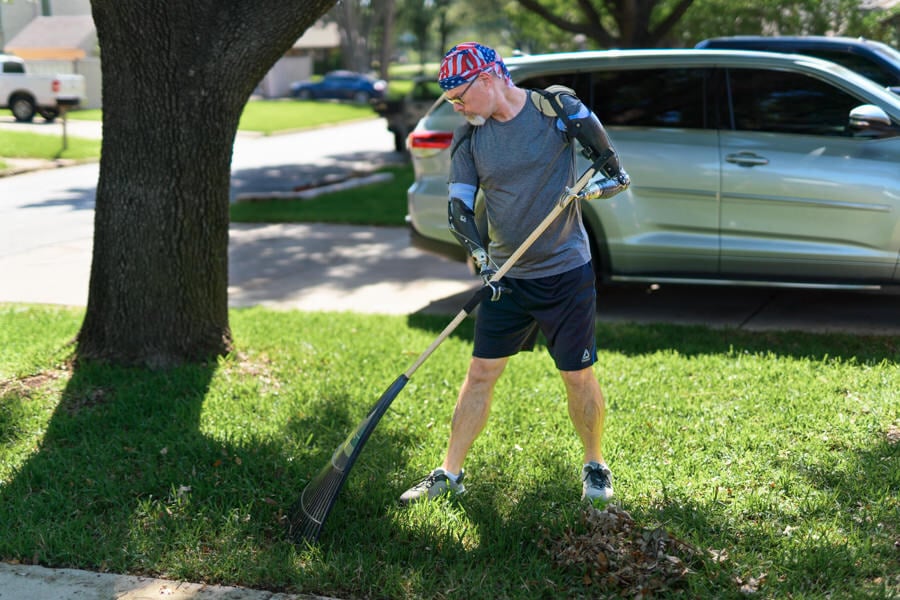 There are still going to be days, though, where you're going to sweat, and that sweat may pool inside your frame — not very comfortable. Our patient, Shaholly Ayers, encountered this problem while living in Hawaii, already a humid climate. The suspension of her myoelectric prosthesis would start to slip on extra hot days or when she was exercising. She asked her prosthetist, Mac, about how to deal with this problem. Mac had two solutions: "Sometimes just taking it off and drying your arm off is the number one way to deal with sweat. People can also use an anti-perspirant right on their residual limb."
While those are options for people who wear a myoelectric device, there is another solution for those who wear a body-powered prosthesis: a nylon "sock" underneath the silicone socket to help absorb the sweat.
For more information about dealing with sweat when wearing a prosthesis, check out our article Sweat and Prosthetics.
Would you like to feel a lot cooler and more comfortable this summer while wearing your myoelectric, body-powered, passive or activity-specific prosthesis? We offer complimentary consultations to all potential patients, and we'd be happy to discuss how silicone can help you with any discomfort you're experiencing. Simply contact us to set up your consultation.
Do you have a silicone socket, or have you found that your thermoplastic socket works best for you? Leave a comment below. Thanks for reading!
For more information, see related Arm Dynamics articles here: