Making the Magic: Arm Dynamics Technicians and Prosthetic Assistants
by Amber Henson, on May 10, 2022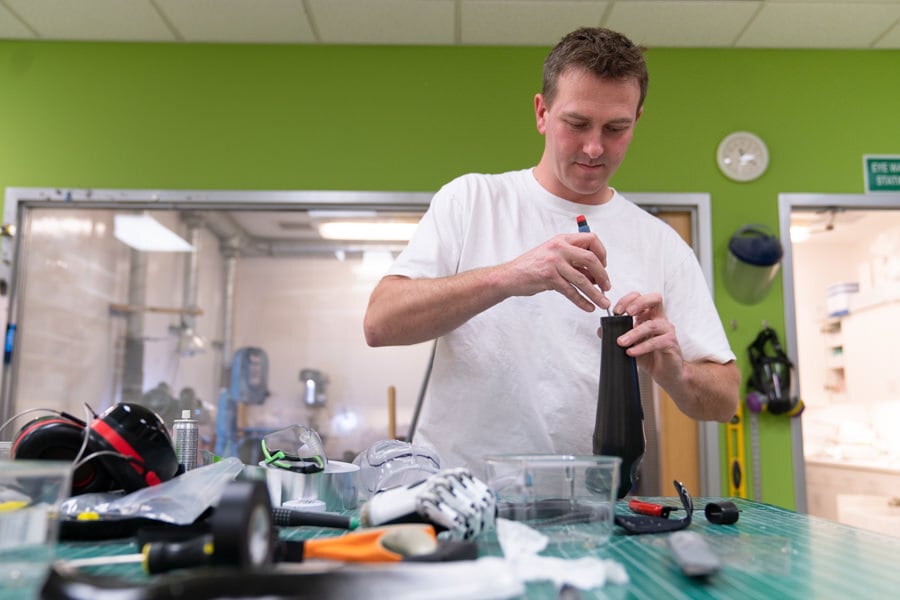 When our patients initially meet with our clinical team, they meet that center's prosthetist and clinical therapy specialist. But once it's time to create the prosthesis, another one of our team members enters the ring: a technician.
Our technicians and prosthetic assistants, who have a combined 60 years of specialization in upper limb prosthetic fittings, are the magicians who take terminal devices, silicone, frames and other componentry and turn them into …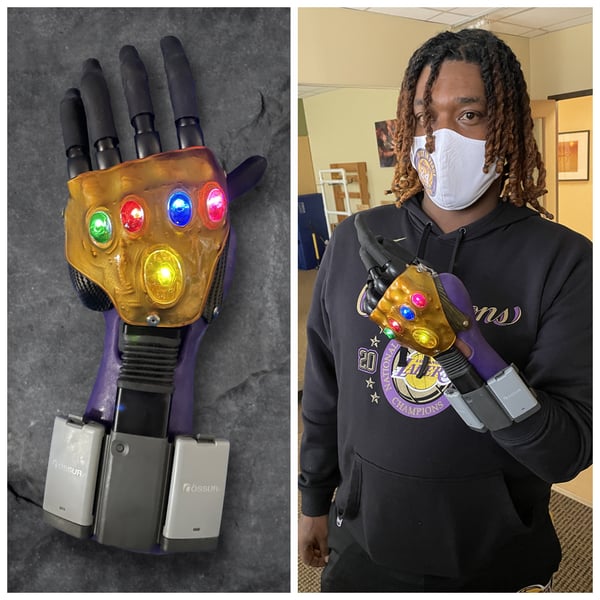 "This was definitely my favorite device to deliver to a patient," said Brennan Hooper, a technician at our center in Dallas (pictured below). Our patient, Henry, asked for the Infinity Gauntlet that Thanos wears in "Avengers: Infinity War," and Brennan and his team delivered! "Henry was just blown away. He couldn't believe that we were able to recreate what he wanted. He was so happy that we were able to make it work for him."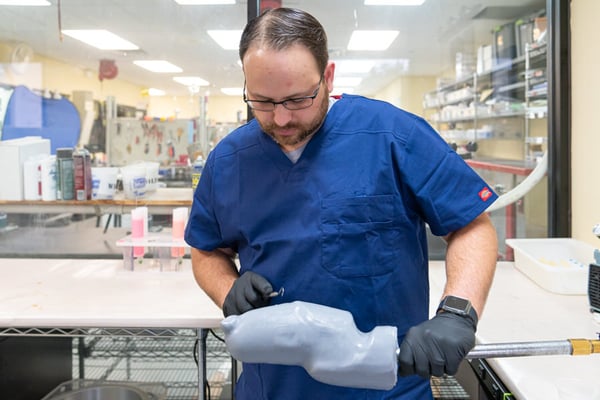 The reveal of a new prosthesis is high on the list of favorite parts of the job. Here's Cullen Hays, a technician at our Portland center (pictured below): "When we show a patient what they asked for and it works great for them ... I love that part. The 'feel good factor' that comes with giving a patient both what they need and what they want provides me with so much satisfaction." Brianne Theisen of our Minneapolis center agrees: "Seeing the patients react to getting their new prosthesis for the first time - that's my favorite."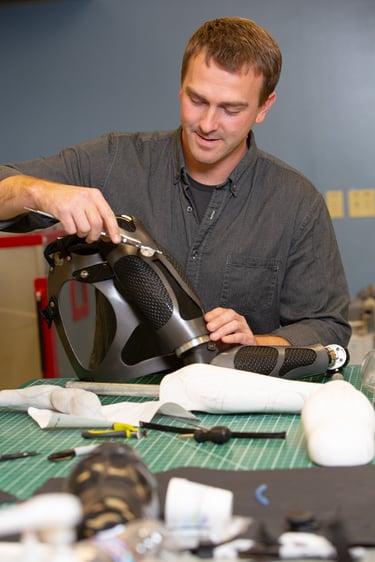 But how do our techs go from meeting a patient to delivering that jaw-dropping end result? Well, during our Comprehensive Accelerated Fitting Process™, we start the discussion "about what their hopes are as far as functionality and aesthetic," notes Cullen. Then the technicians get to work creating an initial prosthesis to test out how it fits the patient before making the definitive prosthesis that the patient takes home. "We have to find that balance between what the patient ideally wants it to look like and what we can actually make it look like. And it's been fun to watch that gap get narrower as technology advances and processes become more fine-tuned." For less complex cases, the patient is fit with their definitive device in three to five days. Like Austin Anderson, our patient who was able to return to his work as a tree-faller in Yosemite: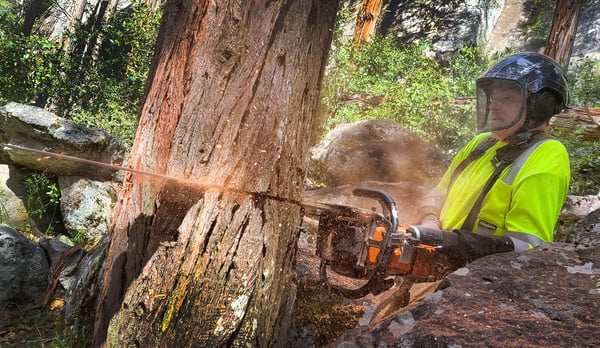 Where do our technicians learn the details of how to create a socket, roll silicone and fit a frame that works in concert with someone's residual upper limb? Our traveling certified prosthetic assistant, BJ DeLeon, has been training our technicians since 2004, and it's one of her favorite parts of the job. "Training our new team members and teaching them new things is exciting." BJ has some great insights about the qualities that can help techs succeed at this particular work: "Creativity is important – any kind of creativity like drawing, working with different mediums, even decorating cakes. Also patience, attentiveness, and knowing your limits initially."
But! Once a tech is established and knows the ropes, it's time to push those limits! Brianne spends most of her time fabricating custom devices for patients at our Minneapolis center, but sometimes she has an opportunity to create devices just to see what new things we can offer. Check out her "night sky" prosthesis — one of her favorites to work on. "The process was really hard, but I was very pleased with how it came out."
As you can see above, there is a lot of variety to each technician's job. That's Brennan's favorite part of the job. "Every day I come in, I'm doing something different, something new. I get to be creative. It's the most fun thing about the job." Check out Brennan discussing one of his fabrications below:
How can our technicians help create the prosthesis of your dreams? The first step is to schedule a complimentary consultation with us, either in person or via video chat — all you have to do is contact us. Do you have any questions for our techs or other Arm Dynamics team members? Feel free to ask them in the comment section below. Thanks for reading and meeting our technicians!
For more information, see outside videos, and Arm Dynamics related articles and resources here: