Patient Profile: Kristi Wolfgram – Arm Dynamics Employee and Mom
by Amber Henson, on Apr 6, 2021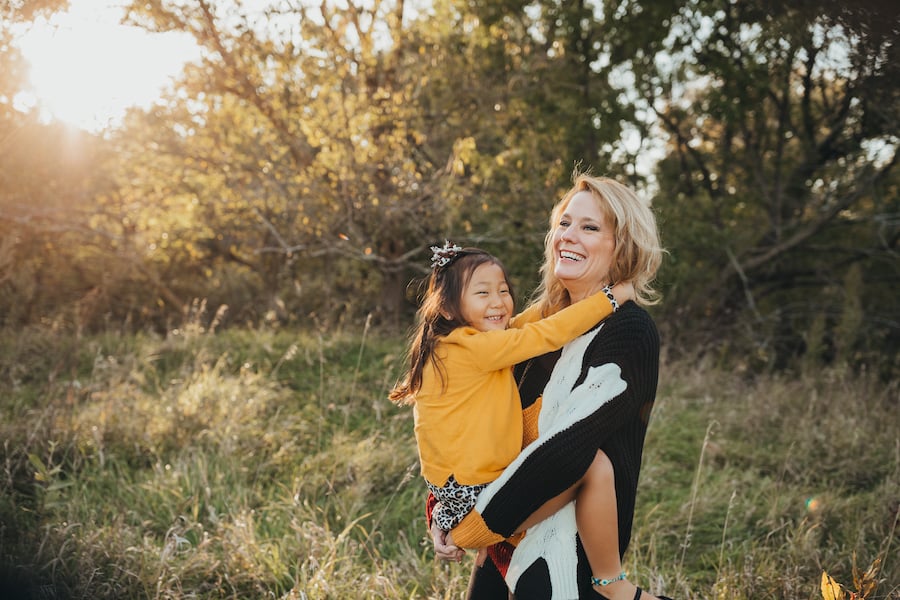 There is a lack of information on the internet about people who have a limb difference and are parents. Kristi, a single mom and the Arm Dynamics' compliance officer, was happy to give us an interview to add her perspective of what it was like for her as a child who was born without her lower left arm and later as a parent.
Kristi received her first prosthetic device at the age of six months. It was a passive arm, and while it didn't do much, it did help her with balance, sitting up and other gross motor skills she needed to develop. Later, she began wearing a body-powered prosthesis. Kristi wore that device until she received her first myoelectric prosthesis at age 13. As a child, Kristi wore her prosthesis all day, as she does now. "I want to be known for my abilities and for me, not because I am missing an arm," said Kristi. "I think that consistently wearing a prosthetic device is, in part, why I never rejected a prosthesis. It became a part of me. I think it's helpful for parents and kids to know that it's okay to be self-conscious, no matter the age. I know that some kids are not self-conscious in their early years but become self-conscious later."
Kristi feels very lucky to have grown up with the support and encouragement of her parents. Her younger sister is close in age, so even though her mom wasn't always able to help Kristi if she was struggling due to her limb difference, she did encourage Kristi to figure it out. "I realized early on that I can do anything — just differently — and let me figure it out on my own." Kristi has always been very active and wanted to participate in activities her sisters and classmates were involved in. With her parents' encouragement and support, she engaged in swimming, water skiing, dance and softball, to name a few. Though, as a child, she did occasionally need someone to advocate for her. When Kristi joined the softball team, the coach would not allow her to try out for pitcher. Kristi's dad had a few words with the coach and Kristi became the starting pitcher.
The support came not only from Kristi's family and close friends, but from her prosthetist and the prosthetic care she's received throughout her life. While in college, Kristi was visiting her prosthetist who introduced her to John Miguelez. John and her local prosthetist provided Kristi with new prosthetic technology and support for her to continue being successful as a prosthetic wearer. John later founded the Arm Dynamics centers and brought on Kristi as an employee.
"The support and encouragement I received growing up and as an adult allowed me the ability and strength to be successful in so many fun activities. This paved the way for me to have the confidence to become a mom who wears a prosthesis."
In 2017, Kristi decided to adopt a baby girl on her own. "While my limb difference was something that I had to note on my application, it otherwise never came up during the adoption process. Even when I first started thinking about having kids, my limb difference didn't really enter into my thoughts. My need to be a mother was so strong, I knew I'd be able to figure out what to do when the time came."
Thinking back, Kristi recalled: "When I brought Aria home at two years old, I had just received a better fitting prosthesis, a single-motor hand, from Mac in our Portland center, and thank goodness, because Aria was so feisty and going through a lot." Kristi continued, "Without my device, I don't know how I would have been able to carry her, lift her, change her clothes and diaper, let alone hold her and do something else at the same time. I could have done those tasks with one hand — you do figure it out — but, man, it would have been really difficult. So, yes, after adopting her, I thought, having a prosthesis continues to make a huge, positive difference in unforeseen ways."
Her advice for someone with a limb difference who's thinking about having kids or adopting? "Find confidence within yourself. Realize that babies and kids won't care about a limb difference as long as they're loved and feel safe." On the practical side: "Do research to find products for babies and children that are easily manipulated with one hand." Even if you'll have help from another parent, partner or friend, there will be times you have to operate items on your own. "There's so much baby gear available, but a lot of it requires two hands to fold and manipulate. You have to figure out how to adjust to a lot of things, because while prostheses have come a long way, they just don't work the same as a normal hand. So, things can be really frustrating."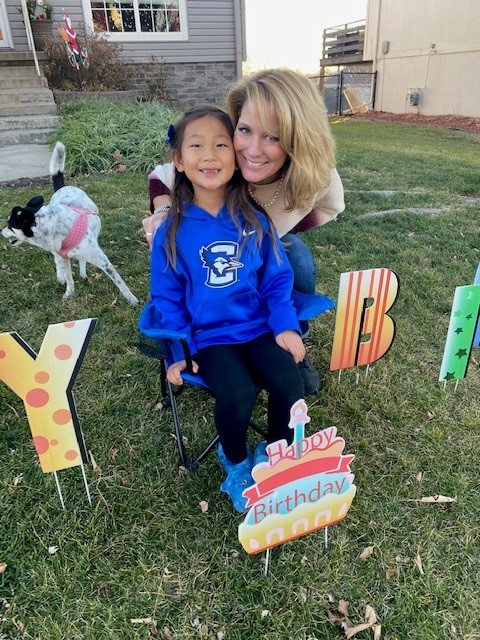 You can also watch Kristi talk about her limb difference and the other aspects of her life in the video below (filmed before Kristi adopted her daughter):
Many people who choose not to wear a prosthetic device decide later that they may need one. Like when they start thinking they'd like to have kids soon, or after they have or adopt their first child. Does that describe you? Please feel free to contact us to start the consultation process.
Have a comment about Kristi's journey or something to add about your own? Please leave it in the comment section below. Thanks for your interest in our Arm Dynamics team!
For more information, see related Arm Dynamics articles here: