Clothing Options for People with an Upper Limb Difference
by Amber Henson, on Dec 14, 2021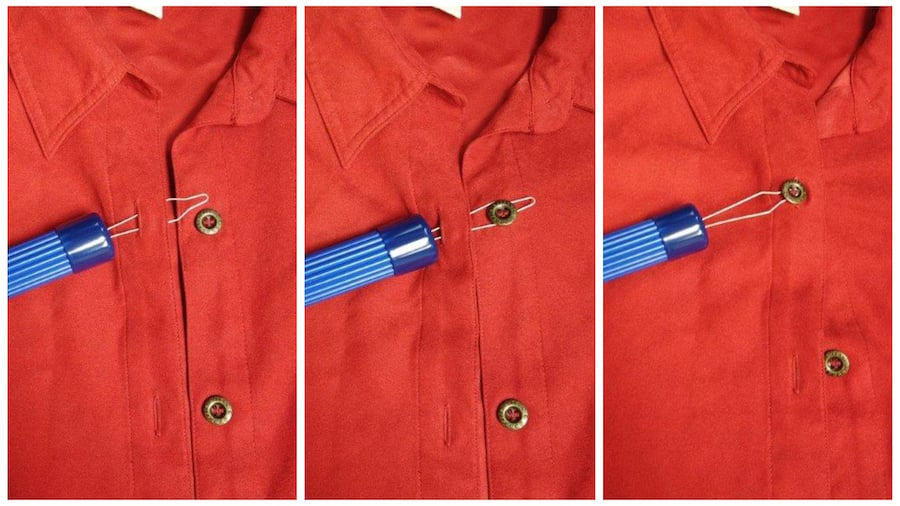 While most people with one hand or one hand and a prosthesis can dress and undress, there are items of clothing that may present challenges. Having a prosthesis can help you get dressed, but you might be just learning to use your device or there may be times you're not wearing it. For example, maybe you doffed your device before going to bed but — oops — you still need to take out the trash. Adaptive clothing can make it easier to slip into a jacket and shoes for that quick run out to the garbage can. In this article, we'll talk about unique clothing options and simple tools that help people with an upper limb difference get dressed with ease. While some of the items in this article may be helpful to those with a bilateral upper limb difference, we will have an article about further dressing help for people with that difference at a later point.
Tops
Buttons, am I right? While it is possible to conquer those little devils with an ETD or a multi-articulating hand, that can take practice, and even then, it can be a slow process. If you like the look of buttons but not the hassle of manipulating them, there are a few options. Check out MagnaReady for men's shirts or Tommy Adaptive for men's and women's clothing (here's our patient Angel in an ad for Tommy Adaptive showing off one of the jackets). There are also button hooks that some people swear by, which you can see used in the gif below. In a pinch, you can even use a large paper clip like a button hook.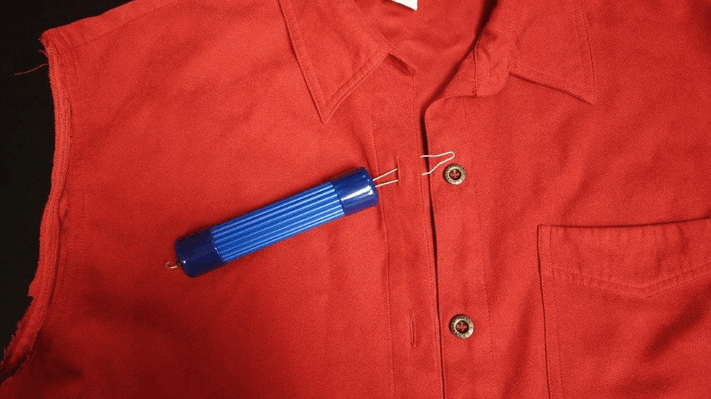 How about zippers? MagZip invented a zipper for one-handed zipping. It's used in a variety of clothing, including ANKHGEAR hoodies. Under Armour also has items featuring the MagZip, though be sure to read their descriptions carefully since not all their zippered products feature that type of zipper.
Struggling to put on a bra? A Bra Angel may be the solution you're looking for! Or check out Aerie's line of adaptive bras (they also have bras that go over one's head with no clasp at all).
Pants
While there are adaptive pants that eliminate buttons and zippers, there are some simple solutions (below) that may help you wear regular pants. Some of our patients, particularly those who are bilateral amputees, attach a small ring to their zippers, making it easier and faster to zip up pants and coats.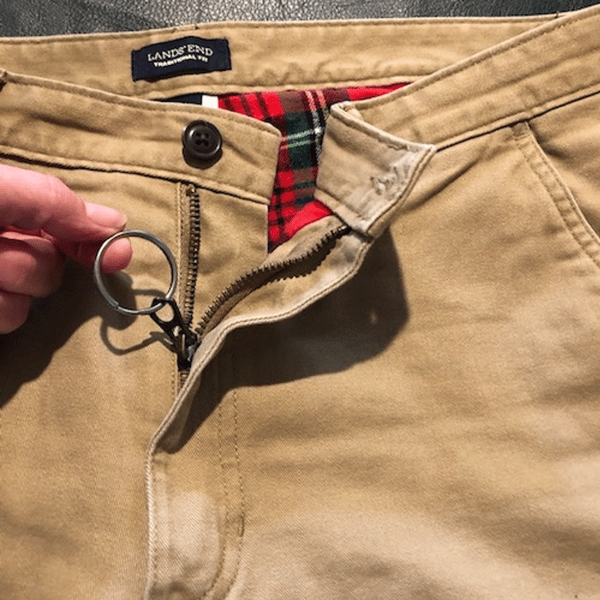 Others will attach a stretchy button extender that allows the waist band to stretch when putting the pants on.
Don't have a button extender readily on hand? Try a rubber band!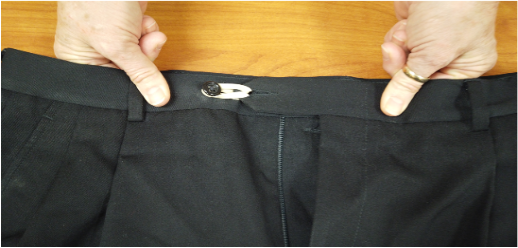 Shoes
There are always slip-on sandals, but that's not ideal for colder temperatures and it's also just one type of shoe. Nike's FlyEase shoes offer several different sneaker and athletic styles that are easy to put on without using hands. Bonus! Our patient, Katie, is the bionic model featured in this ad for the shoes! There are also special lacing options, including Easy Lace. If you want to try out some lacing options, be sure to ask your clinical therapy specialist.
These are just a few suggestions of what's out there for patients with an upper limb difference. If you would like to see more hacks, check out our most popular blog, Life Hacks for People with Upper Limb Loss. Do you know about other companies and products, or have tips that could help your peers? Please leave them in the comment section below. If you would like to speak with our clinical team about how to use your prosthesis to make dressing easier, please contact us. Our clinical therapy specialists excel at making sure our patients learn how to use their device and can perform their Activities of Daily Living. Thanks for reading.
For more information, see related Arm Dynamics articles here: