Cold Weather and Prosthetic Devices
by Amber Henson, on Mar 7, 2023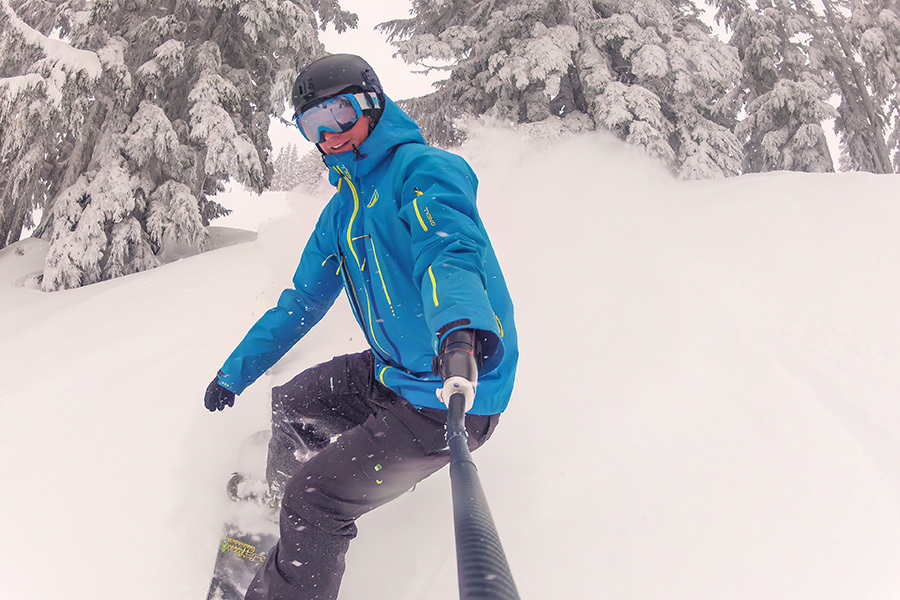 While spring is just a few weeks away, it's still pretty darn cold around much of the United States. Sure, many of us would like to stay indoors with a nice hot cocoa and perhaps an enjoyable book, but that's a fantasy for most people. Most of us have to get out into the world, regardless of the weather, and get work done or get where we need to be. So, you're out there in the cold … should your prosthetic device be out there too?
The answer, for the most part, is yes. Cosmetic, passive and body-powered devices are hardy enough to go out no matter the weather. Most multi-articulating myoelectric hands are okay in the cold as well. According to their respective manufacturers, the i-Limb is good for temps between -40 and 150 °F while the Taska is appropriate for use between -4 and 140 °F. As for single-motor devices, the MyoHand VariPlus Speed shouldn't be out in weather below freezing, but can handle temps up to 150 degrees, and the ETD can operate in temperatures from 23 ° to 140 °F. As you can see, these parameters vary by device — if you use a myoelectric device and live in a place that gets snow, you should speak to your prosthetist to make sure you know when it's appropriate for you to be out with your device.
Another aspect of wearing an electric prosthesis in colder weather is battery performance. The most common batteries in use these days are lithium-ion and lithium-polymer batteries. The capacity of the battery can be reduced due to temperature and that decrease can be drastic in below freezing temperatures. If you need to use your electric device in the cold, try to keep it warm too!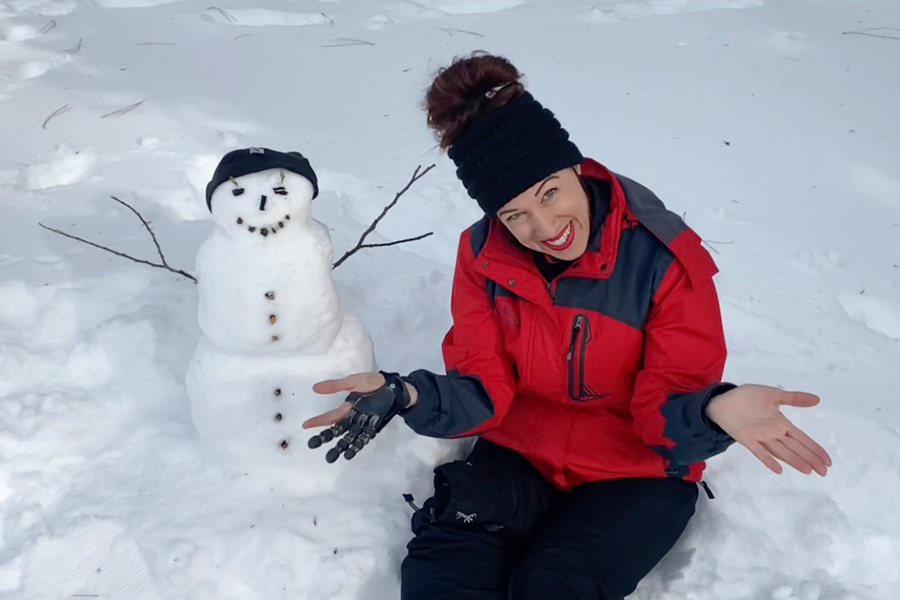 What about keeping that residual limb of yours warm? Especially in the weeks and months after an amputation, circulation is affected, and when your residual limb gets cold, it can be extremely painful. Body warmers, the type that people put in their pockets or boots, can be used to help with residual limbs by sandwiching them in between the frame of a prosthesis and the limb. Or you can put them in a glove for those with a partial hand limb difference. Our prosthetists and technicians have even added battery operated heaters for our patients' prostheses.
Did you know hands are one of the main body parts that we use to regulate our internal temperature? Without a hand, or without both for bilateral patients, you may find that you want to wear less layers than normal. Overheating can become a problem quickly, so do your best to try and figure out what your new normal is before you get caught out in the cold.
If you have questions about your prosthetic device or want to learn more about available options, please contact us. If you have tips about prosthetic devices and how to keep them safe and yourself warm, please leave them in the comment section below. We hope you have found this article helpful.