Improving Our Outcome Measures: The FIT Survey
by Amber Henson, on Apr 18, 2023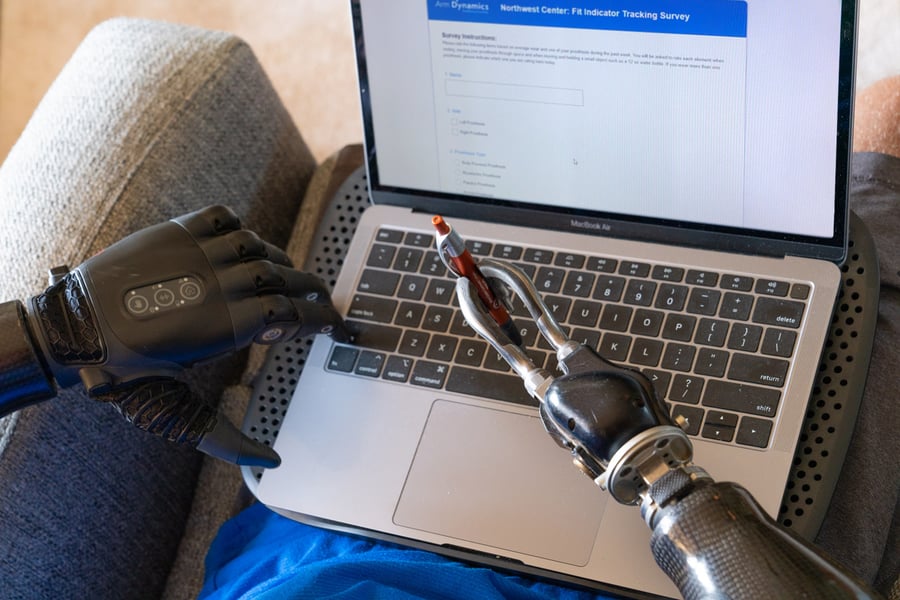 The fit and function of a prosthesis are two major factors in how someone with an upper limb difference can become a successful prosthesis user. For function, our prosthetists, prosthetic assistants and technicians work hard to provide our patients with the type of prosthesis that's best for their home, work goals and hobbies. Our clinical therapy specialists ensure that our patients know how to use their device before they leave our center.
As for fit, we send out a survey to our patients every three months. It's a short questionnaire that comes via email and takes about two minutes to complete.
The FIT Survey quickly delves into five key domains, and the goal is to identify even small changes in how the prosthesis fits the patient. These changes might be so small that the patient isn't even aware of them, but in the long run, they may impact their wear time or their functional ability.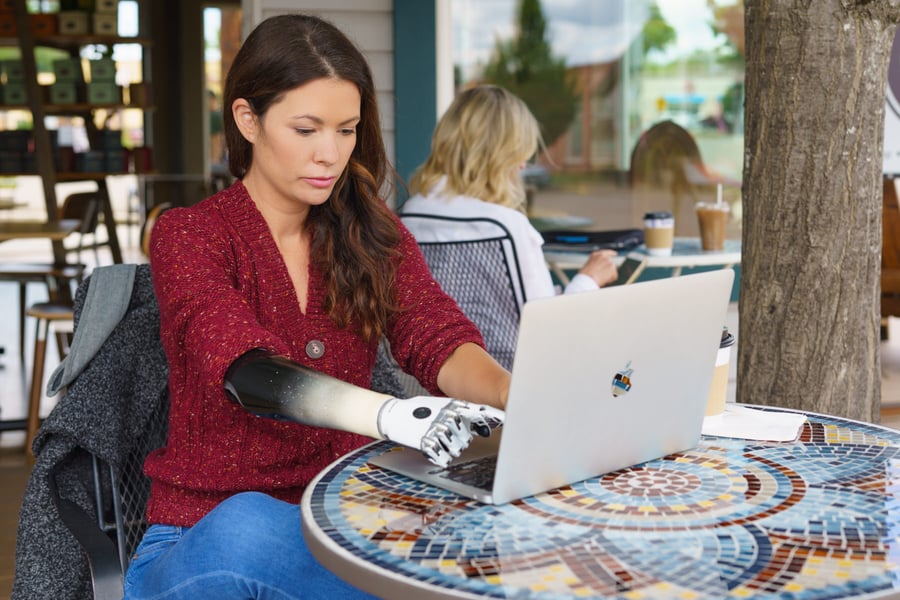 The results of the survey allow our Arm Dynamics clinical teams to maximize each patient's comfort, performance and uninterrupted use of a prosthesis. After limb loss, the shape and volume of a patient's residual limb will fluctuate depending on how much they wear their prosthesis, if they're building muscle or losing muscle, and other factors like hot or cold weather. By analyzing compounding data, the clinical team is able to compare the patient's individual data sets. This allows us to evaluate residual limb changes over time and schedule follow-up care as necessary, outside of our standard yearly maintenance. The ability to correct problems as they arise means that our patients naturally increase prosthesis wear time and build the confidence they need to use their devices.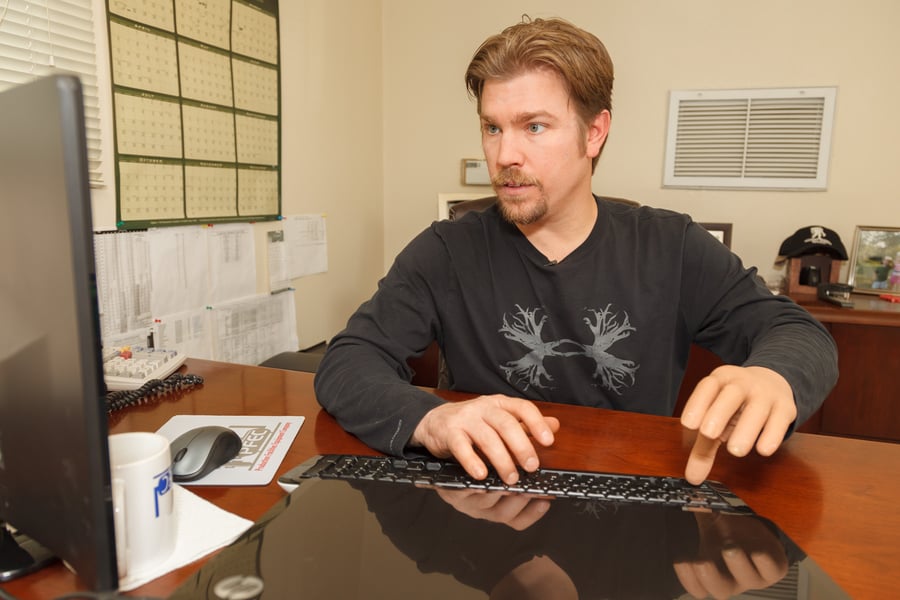 When someone becomes our patient, it's the beginning of a long-term relationship, where their goals become our goals. We know that having a functioning, well-fit prosthesis is crucial for each patient to return to work and to their home life.
If you have a patient that you think we could help, please contact us. If you have a comment, please leave it below.