Our Annual Maintenance Plan for Your Prosthetic Device
by Amber Henson, on Feb 28, 2023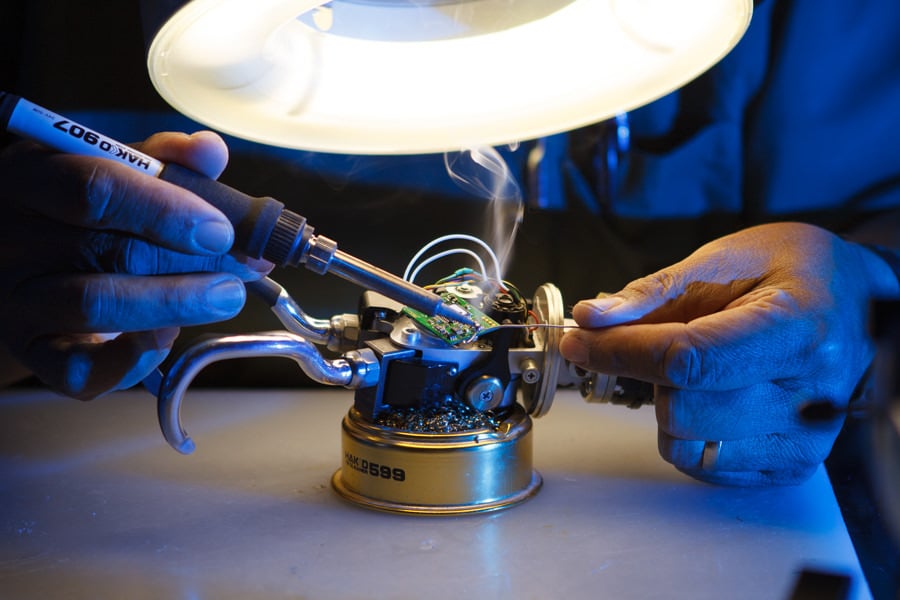 So, you've just walked out the door of one of our centers with your definitive prosthesis. It's comfortable, functional and you know how to use it. You've been instructed on initial wear time, how to care for your prosthesis daily and how to keep an eye on your residual limb. So, is this it? Is this goodbye?
Nope! First of all, you're always welcome to reach out to us with any questions or concerns you have, or if a repair or follow-up is needed. But also, we can't let you go. We're going to follow up with you at the one-month mark, three-month mark, the six-month mark, at the one-year mark and then every year after that.
Every year?
Yes! Your prosthesis is a tool, and all tools need some TLC every so often. The prosthetic care that we offer doesn't just include your first year — we keep tabs on you and your device so that your prosthetic care continues for the lifetime of your device. We'll contact you yearly and ask how your prosthesis is working for you.
When you to come in for your annual maintenance visit, we'll do several things. One, watch how you're using your device to spot anything that may be causing issues. Two, ask you to fill out our FIT Survey that tells us how the device is fitting and working for you and what improvements can be made. Three, clean your device and make any necessary minor adjustments. If it needs major repairs, we can ship it to the manufacturer and start working on the insurance authorizations. Your prosthesis may need to be disassembled to make sure it's working properly and that you can easily get another year's use out of it.
If you're unable to come in because you're busy or because our center is not near where you live, we will offer a telehealth meeting with our clinical team just to touch base and see if there are any minor issues we can fix virtually. If there are major issues, or your device needs cleaning, we may ask you to mail it to us for maintenance.
Whether meeting in-person or virtually, we'll discuss any prosthetic advances that could benefit you and whether your insurance provider may cover a new or additional prosthesis.
Our motto is "Redefining Possibility" — accomplishing that doesn't mean we "set it and forget it." We are here to provide long-term support for each patient's needs. If you start a new job or take up a hobby, we're there to discuss those goals. If you have a baby or adopt, we're there to talk about handling related tasks. When our patients complete their first year as a successful prosthesis user, we're there to celebrate — and calibrate! Well, technically, recalibrate.
We are here to help you navigate the path of prosthetic care. Contact us to schedule a complimentary consultation. Have you been down this path already? Please leave a comment below for your peers. We hope you've found this article helpful.