Resources for Parents of Children with Upper Limb Differences or Limb Loss
by Amber Henson, on Jan 18, 2022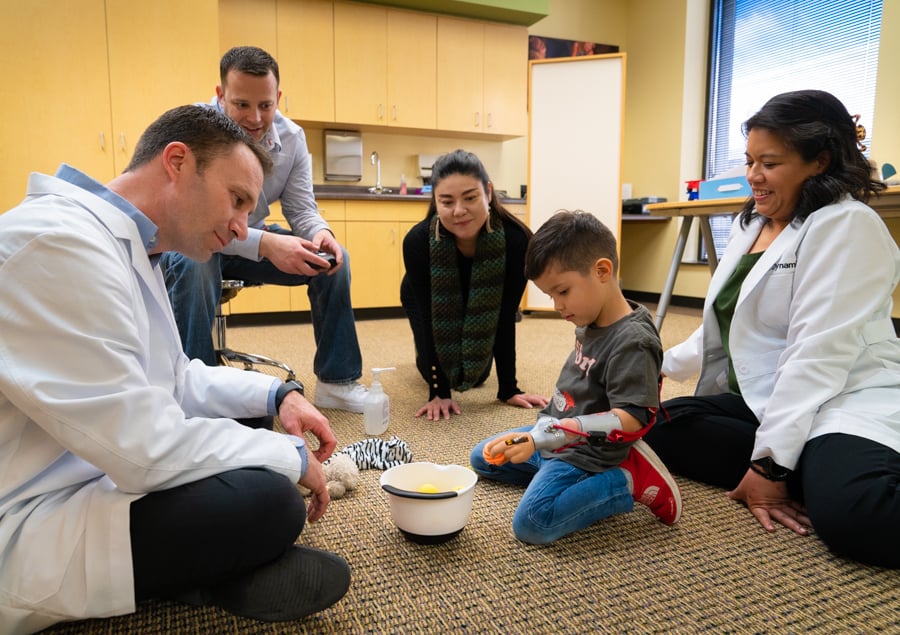 The Arm Dynamics clinical team enjoys working with children of all ages. Whether a child has a congenital limb difference or has suffered limb loss, we recommend that they visit a prosthetic care center as early as possible. This will allow parents to learn more about what options are available for their child and get the insurance process started, which can take a while. We also provide the parents with resources (in addition to the ones we have listed below) or connect them with other parents through our peer support network.
Be sure to check out our other blog articles that feature children as the topic: Congenital Limb Differences: What to Know Before Your Child is Born, Congenital Limb Differences: Discussing it with Your Older Children, When a Child Suffers an Upper Limb Loss, When Should My Child with a Limb Difference See a Prosthetist?, Prosthetic Options for Symbrachydactyly, Going to School with an Upper Limb Difference and Terminal Devices for Babies, Children and Adolescents.
Reading books with your child and/or your other children can help "normalize" and celebrate being different. Below is a list of books that we often recommend to parents. You may want to read through them first to make sure they reflect your messaging and to see if your child may relate to them. For instance, if the book is written for a child who was born with a limb difference and your child experienced a traumatic limb loss, you may decide to pick a different book.
Book list:
Support groups can be helpful for both parents and children. Check out the websites below and see what speaks to you.
Support groups and websites:
Additionally, camps are also an option for older children, teens and families:
Helping guide parents and children through the prosthetic care process is something our team excels at. If you have any questions, please feel free to contact us or leave a comment below. We wish you the best on your journey and we hope to work with you and your child. Thanks for reading!
For more information, see related Arm Dynamics articles here: