Elective Amputation of an Upper Limb
by Amber Henson, on May 17, 2022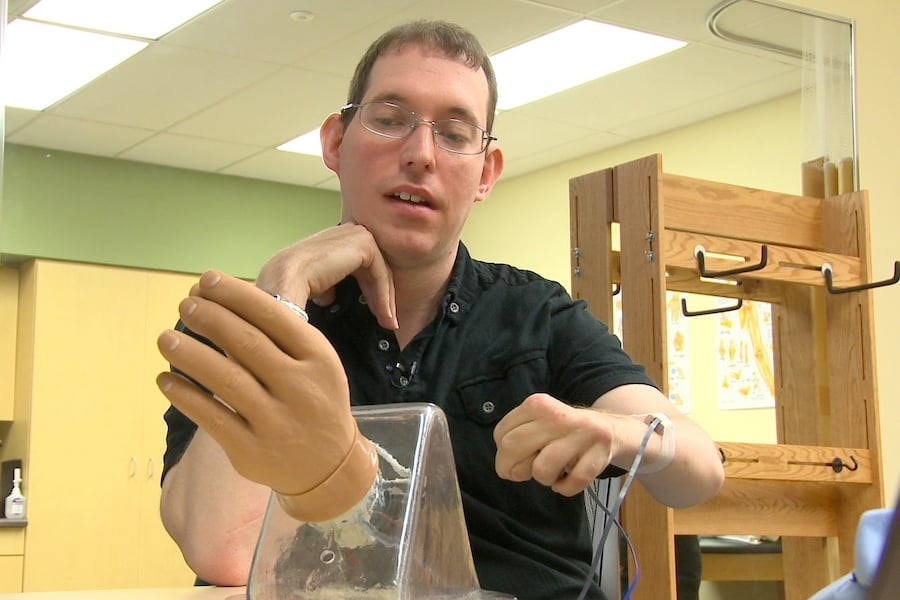 One of the most important things to know about an "elective amputation" is that the word "elective" doesn't usually mean "wanted." People who find themselves having to decide whether to have an elective amputation would rather not be in that position. They would rather not have had the injury, or stroke, or failed surgeries. But deciding to have an elective amputation means they are ready to move forward, past pain or other difficulties.
While considering an elective amputation is very challenging, there are some silver linings. Having time to come to terms with the idea of amputation can be beneficial. This extra time can allow patients to have a pre-surgical consult with their physician, which can include our prosthetists' expertise about the best amputation level given the patient's work and hobbies. Additionally, having the opportunity to learn more about prosthetic options before an amputation can take away a lot of the fearful thoughts about the "after."
Our patient Wesley Thompson (pictured above) had a stroke when he was a baby. Afterward, his arm was permanently bent at the elbow and his fingers were locked in a clinch. He experienced a lot of pain that grew worse over the years, and surgery did not alleviate the pain. He came to the decision to have an elective amputation to relieve his pain, reduce the overuse of his sound hand, and allow him to use two hands for his everyday tasks. He was able to come to our Southwest Center in Dallas in advance of his surgery to learn more about his prosthetic options:
Here's Wesley after his amputation, with his customized prosthesis: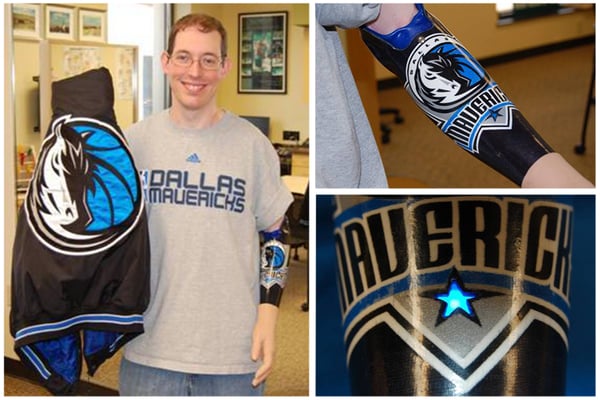 Looking to learn more about the journey people take in deciding whether to have an amputation? Check out Paula Peterson's blog, Take My Hand Amputation, where she describes the accident that led to her eventual decision to have an elective transhumeral amputation. Are videos more your speed? There's a popular YouTuber who took her viewers through the whole process of life with her injury, her decision to have an amputation, and all the benefits and challenges that came with her amputation. While Footless Jo's journey is about the amputation of her foot, her story is similar to those who face an elective upper limb amputation. In the video below, she does a great job explaining what elective amputations are and touches on what brought her to her decision.
Are you facing the prospect of an elective amputation? We encourage you to learn more by meeting with our clinical team for a complimentary consultation, either in person or via video chat. During that consultation, our team will discuss your options and the next steps that they recommend for your situation. Have you had an elective amputation and would like to give some advice to your peers? Please leave a comment below. Thanks for reading and we wish you the best with your decision.
For more information, see outside videos, and Arm Dynamics related articles and resources here: