Riding a Bicycle When You Have an Upper Limb Difference
by Amber Henson, on Nov 1, 2022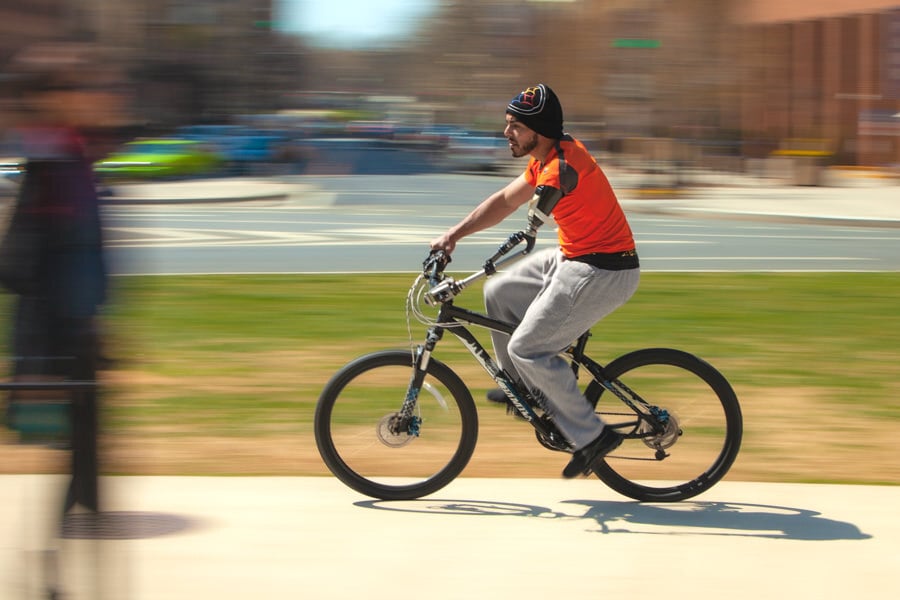 We love it when people send us an inquiry and tell us right off the bat what their goal is. "I used to play the guitar and I'd like to get back into it." "I want to go back to my job in construction." "When I go to the gym, I want to be able to use all the machines." In this article, we'll talk about how to ride a bike with the assistance of an upper limb prosthesis.
There are two factors here: one is the patient's limb difference level and the other is the type of biking they plan on participating in.
We'll start with below the elbow limb differences. David McNair has a below elbow limb difference, and he is passionate about biking and motorcycles. For David, he has his regular frame and socket along with several types of terminal devices, including an ETD for everyday tasks and several activity-specific devices to allow him to lift weights and ride a bike. Here's David out on the trail in 2020:
The terminal device he uses to ride is the Criterium Handlebar Adapter by TRS Prosthetics, a hard plastic attachment that wraps around the handlebar, which you can see below. TRS makes other attachments that can be helpful for riders and you can watch videos of them on their website.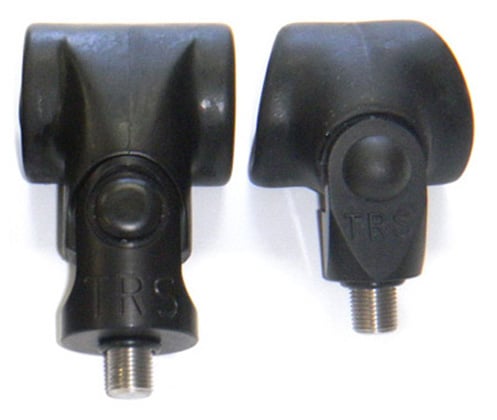 TRS also makes a smaller device that children can use when they ride a bike. It's what Amber Peterson and Kanoa Jones (in the video below her photo) use to ride their bikes: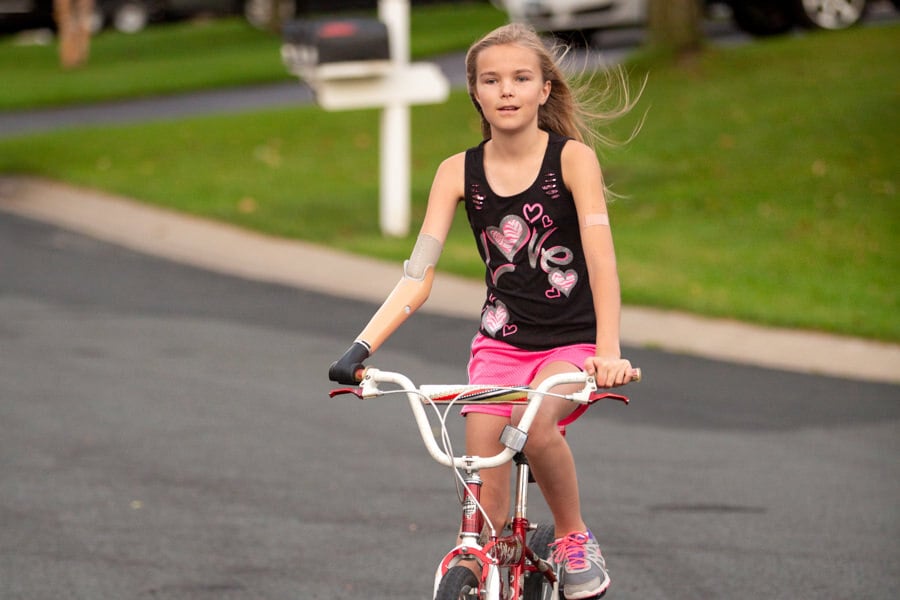 If you have a higher-level limb difference, or your residual limb has scarring or sensitivity, another solution may be in order. Retired Staff Sgt. Michael Kacer was injured in 2008 and ended up with an above elbow amputation. After recovering, he worked with his prosthetists to find solutions to the challenges he faced. One was riding a bike. Michael needed a solution that would allow him to control the bike and absorb the shock from it. This required a couple of different solutions. His prosthetic elbow would need to move smoothly, and his terminal device would have to hang on tight to the handlebars. For Michael to safely ride, his terminal device connects directly to the handlebars and then he locks the rest of his arm in afterward. Check out his prosthesis in the images below and watch his patient profile video to see it in action.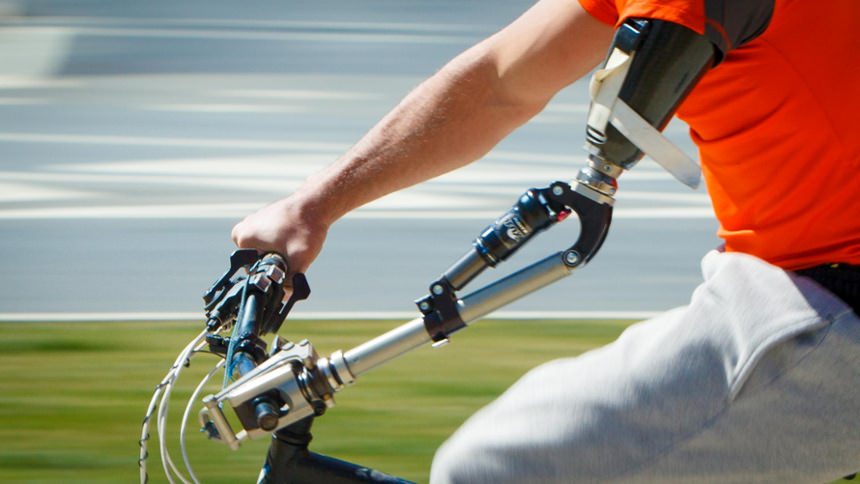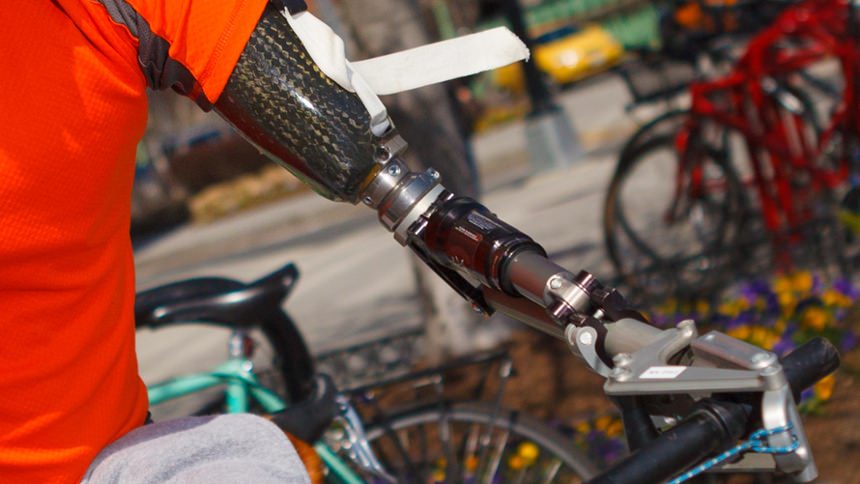 There are also solutions for those who race bikes, such as in the Paralympics. The Mert Lawwill Device (MLD) is a prosthetic hand attachment that's also used for driving motorcycles, mountain bikes and snowmobiles:

Our patient Katie Walker recently placed at the 2022 UCI Para-Cycling Track World Championships. You can watch her bike in a commercial here:
These are just some of the options for riding a bike when you have an upper limb difference. We offer complimentary consultations to anyone who is interested, and during that time we can discuss the latest technologies that will help get you biking the way you want. Please feel free to contact us. If you have experience riding a bike with an upper limb difference, please leave a comment below. Thanks for reading!
You can find related articles below: