April is Limb Loss and Limb Difference Awareness Month!
by Sherri Edge, on Apr 5, 2022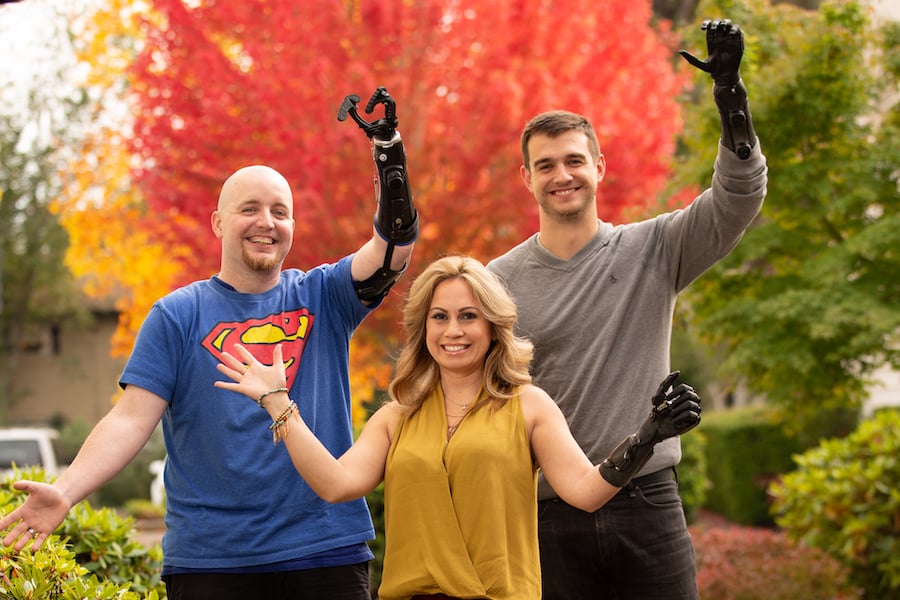 Every April, the Amputee Coalition asks Americans to become more aware of the millions of people who are living with limb loss and limb difference. Here are some numbers that might get your attention:
About 507 people lose a limb each day.
Each year, about 1,900 babies are born with an upper or lower limb difference.
1,558 U.S. service members lost a limb in the wars in Iraq and Afghanistan.
The Department of Veterans Affairs (VA) provides care for more than 96,000 veterans with limb loss each year.
Increasing awareness about the frequency of limb loss matters because this patient population — currently about 2.1 million Americans — is expected to rise to 3.5 million by 2050. By increasing awareness, we can expand the number of individuals, influencers, organizations, and legislators who are focused on improving access to vital health services like insurance coverage, workers' compensation benefits, VA benefits, and medical and prosthetic care.
I started working in the field of upper limb prosthetics in 2010, so awareness of limb loss and limb difference is part of my daily life. As a writer and video producer on the Arm Dynamics marketing and communications team, I'm fortunate to meet many people with upper limb loss and limb difference. I get to hear their stories, meet their families, and see them regain or attain function, independence and confidence with the support of a prosthesis.
In recognition of Limb Loss and Limb Difference Awareness Month, I'd like to introduce some Arm Dynamics patients who've turned their upper limb loss and limb differences into opportunities to inform and educate others. They're helping increase awareness of limb loss by promoting safety and injury prevention on the job, offering encouragement to people who are new to living with limb absence, and advocating for disability representation and inclusiveness in business and on-screen.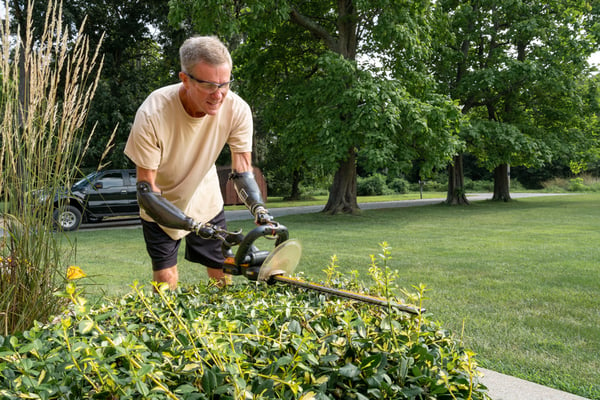 Gerry Kinney had been working as an electrical lineman for more than 20 years when he made contact with a hot line and lost both hands. Following his successful prosthetic rehabilitation, he began speaking to groups of linemen across the country. "Since my accident, I've been basically sharing my story with thousands of linemen, knowing that I may be saving somebody else from having an accident just like the one I had," said Gerry. "I've gotten emails from people who say, 'Your story made me change the way I work.' That's pretty powerful."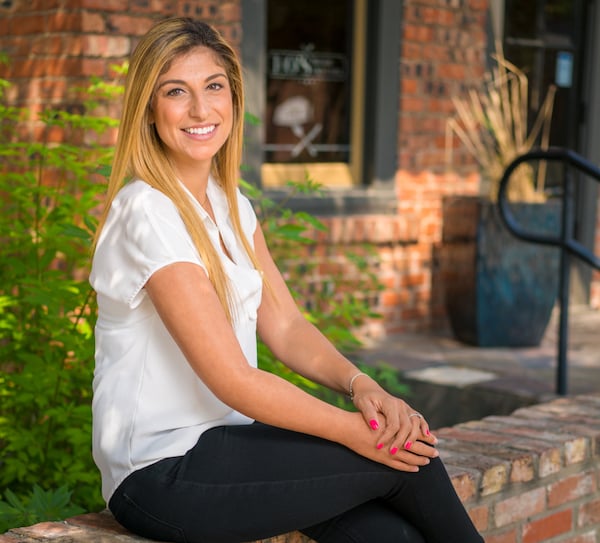 After Diana Gazzano lost her right arm above the elbow in an ATV rollover accident, she had a gut feeling that this happened for a reason and there was a greater purpose in her future. (In the photo above, her right arm is a passive silicone prosthesis.) She leaned into her passion for fitness to get certified as an adaptive and inclusive trainer (AIT) for people with mental, physical and cognitive challenges. Her latest project is Diana Adapted, an online platform that draws on her experience in digital marketing to promote herself as a business speaker and consultant. "One of my goals with Diana Adapted is to help brands and businesses become more inclusive by incorporating more people with differences into their everyday brand strategy," she said.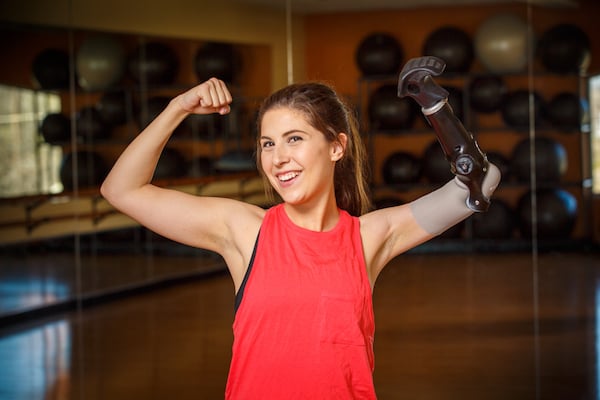 Being born without a left hand has meant some ups and downs for Angel Giuffria, but mostly, it made her feel special. "Honestly, being different is awesome — being different is the whole point of it," she said. "We're all unique and why not showcase it?" That attitude has led her to the U.S. capital to meet with policy makers about bills that impact the amputee community. It's why she shined as a counselor at amputee youth camp over several summers. And it's the key ingredient in her career as a #BionicActress who advocates for disability representation on television and in movies. She's an influencer who's known for Instagram posts like the one below:
_______________
Writer Eckhart Tolle said, "Awareness is the greatest agent for change." Increasing awareness of the growing number of people with limb loss and limb difference is an important way to advance equal access to health insurance, medical and prosthetic care, benefits for veterans and people injured on the job, and promote safety and injury prevention in the workplace.
Please feel free to share your thoughts about limb loss awareness in the section below. If you'd like to see more videos about people recovering from upper limb loss with comprehensive prosthetic rehabilitation, check out the Success Stories page of our website.
Thanks for reading!
For more information, see related Arm Dynamics articles here: